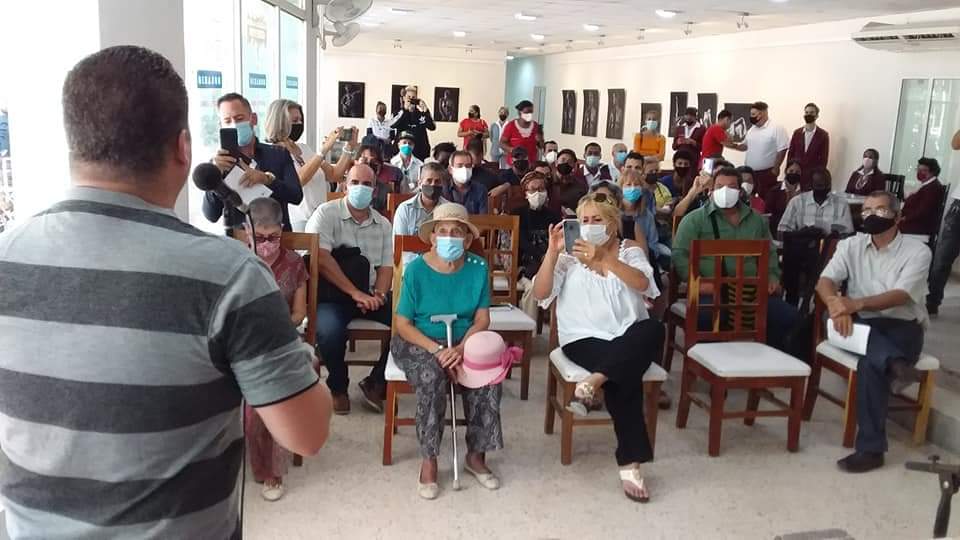 Camagüey, Dec 4 - With a marked role of strategic alliances, the event Leer la Historia reaches its second edition, convened by the local branch of the Union of Historians of Cuba (UNHIC), and under the auspices of the Provincial Center of Book and Literature Enrique José Varona (CPLL), from today until next December 11.
More than 90 activities make up the theoretical program that will be extended to eight municipalities in the province of Camaguey with book presentations, conferences, talks and panels dedicated to encouraging the reading of historical texts and the cultural development of the entire community.
Through the Facebook page Libro Camagüey Cuba, there will be a close link with social networks and the online transmission of video arts and capsules, stated Yunielkis Naranjo Guerra, director of the CPLL, who also stated that "libraries, centers cultural and workers of the institution ".
Ricardo Muñoz, president of the UNHIC branch, announced that to celebrate the 40th anniversary of the organization, the books Associations of blacks and mestizos in the city of Camagüey (1879-1961), by Kezia Zabrina and Between Hope and Misadventures: The José Martí Provincial School of Plastic Arts, Camagüey (1952-1962), by Jorge Santos Caballeros.
The La Comarca Literary Café, near the Casino Campestre, will serve as the setting for the event that will be present in primary schools, basic secondary schools, pre-universities and labor centers in the territory, including museums and houses of culture.
Reading History 2021 will also include a post event from 13 to 17 of this month that will feature invited researchers such as Mildred de la Torre, Francisca López Civeira and Fabio Hernández, in charge of giving continuity to the second edition of the literature and history conference in Camaguey. (Text and photos: Claudia Artiles Díaz / Radio Camagüey)
---
---
Comments
---
Your email will not be published *