Monday, January 15, 2018
Retrieves the vitality in the north of Ciego de Avila
---
---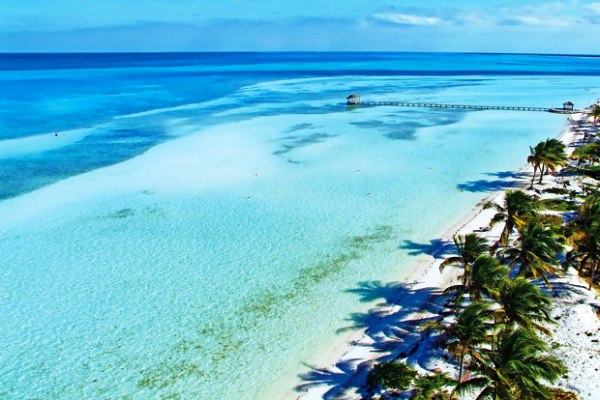 Ciego de Ávila, Jan 15.- The forest of the north of Ciego de Avila province, considered among the Cuban best in the Caribbean for excursions and ecotourism, is recovering from the effects of the hurricane Irma caused to its passage by the Province.
Costa Guanos, grapes, mangroves, coconut trees and seedlings, among other vegetations, show their colors and resistance, which ensures that terrestrial vertebrate species and birds have their shelters and food safe.
The Gavilan caracolero, gallinuela of freshwater and the tocororo, the latter recognized as the national bird of Cuba, constitute one of the main natural wealth very appreciated in Jardines del Rey.
Maria del Carmen Olivera Isern, director of the Unit for Environment in the Territorial Delegation of CITMA, told the ACN that the northern of Ciego de Ávila regains its vitality as one of the Cuban scenarios which is part of the corridor for migratory birds in the Sabana-Camagüey Archipelago.
The specialist said that with the passage of days the birds return to sing and are copies of the Galana, La Bijirita, puppet zarapico beach, white and the vireo of The Bahamas, among others.
There are also colonies of pink flamingos, one of the species of animals that suffered most from the impacts of the meteor, but for peace of mind for all, these birds, of great beauty and high value contemplative, already have the conditions of feeding and resting to reproduce, he added.
The rains and strong winds of the hydrometeorological phenomenon affected more than 95 % of the vegetation in these islets, but the recovery process has been rapid, explained Olivera Isern.
As part of the biodiversity conservation program that is undertaken from a few years ago in the Sabana-Camagüey archipelago, reforestation those environments with native plants of the coastal zone.
These tasks, in the short term, form part of the government program Task Life that materializes in all in Cuba to take care of the ecosystems where species of flora and fauna, endemic local and national.
Of the terrestrial flora, in Jardines del Rey, 706 species have been reported, 126 of which are endemic, some have medicinal value, edible, ornamental and timber and can be admired through ecotours of interpretative nature as the dunes and the sinkholes in Cayo Coco. (ACN) (Photo: File)