Friday, March 23, 2018
Camagüey commands zonal tournament of the National Boxing Series
---
---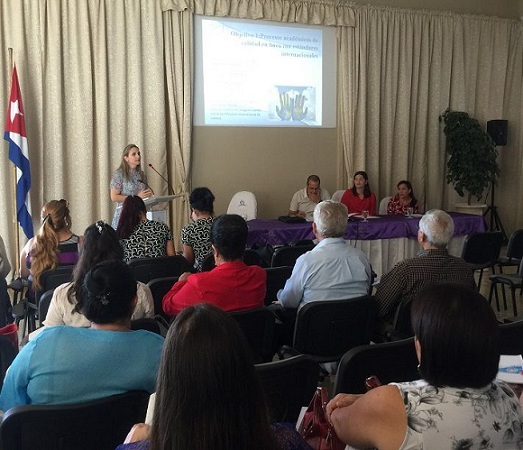 Camagüey, March 23.- The team of Camagüey step to controlling the central zonal tournament of the Fifth National Series of Boxing, to defeat Cienfuegos this Thursday, in the Palacio de los Deportes RAFAEL FORTÚN CHACÓN, of this city.
The Camagüey´s boxers won the poster with a final score of 51 units per 29, to be imposed in seven of the 10 contenders fighting.
For its part, the Cienfuegos team defeated the Ciego de Avila 54 points per 26, on the other confrontation of the day.
After these results, the team of Camagüey, with 159 units, leads the standings of the zonal center of the National Boxing Series, followed by Villa Clara, that yesterday, rest, and filed 111 points.
Below are the Sancti Spiritus´team with 83 units, Ciego de Avila with 72, and Cienfuegos, which is located on the fifth and last place, with 55 stripes.
This afternoon continue in the Camagüey´s polyvalent the actions of the central zone of the National Boxing Series, with the duels Villa Clara, Sancti Spiritus, in the first round; and Ciego de Avila against Cienfuegos to second hour. Today, Camagüey ´s team rests. (Luis Manuel Pantoja/ Radio Cadena Agramonte) (Photo: File)