Wednesday, June 27, 2018
Camagüey´s boxer La Cruz will be able to box in Barranquilla
---
---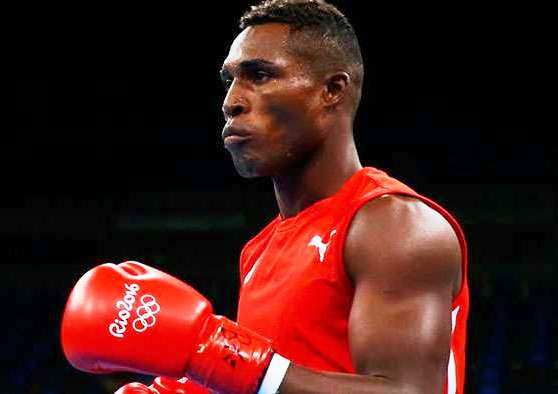 Havana, June 26 .- In spite of The KO received in the final last of the Chemical Cup of Halle, Germany, 23, the four times world Boxing champion Julius Caesar La Cruz (81 kg) will be able to intervene in the contest of the Centro-Caribbean Games of Barranquilla.
The regulation of the AIBA passes that, after one out of combat, the boxer must be 30 days without fighting officially. And if after the blow a minute is supported without knowledge on the ring, the rest would be three months.
As this KO took place 23 of the current June, and both the drawing and the technical meeting of the Boxing in Barranquilla will be done on future July 24, the Camagüey´s will be able to look for his title in the regional joust, where the performance of the Tamers of Cuba will be key for the Cuban delegation in search of the first place for countries.
As it is appreciated in the video of the fight, spread in the social networks, La Cruz was walking with his traditional low guard, in search of the mistake in the attack of the American Coe Khalil, to connect him to the counterblow. Nevertheless, his rival surprised it in the same first assault with a short right to the chin and sent it to the canvas.
The fight was taking two minutes and 40 seconds of step, and the umpire told him up to eight, thought that it was in the bad state and decided to stop it, although La Cruz stopped without any difficulty and raised rapidly his hands, as a token of being ready to continue.
The new regulation allows up to seven protection counts in the same combat. Specialists consulted by the Cuban Agency of News think that the umpire should have given the second opportunity to a boxer of the guarantee of La Cruz, who was not proving to be disabled to continue.
Certainly, for his effective fencing boxer, to the world four times champion and Olympian gold of Camagüey is very difficult to send it to the carpet; that's why, his only fall is still remembered, when the Guantanamo´sErnesvadiBegué obtained it in the PlayaGirón 2014, of Pinar del Rio. (ACN) (Photo: File)