Saturday, January 11, 2020
Cuban specialists track seismic activity in the Caribbean
---
---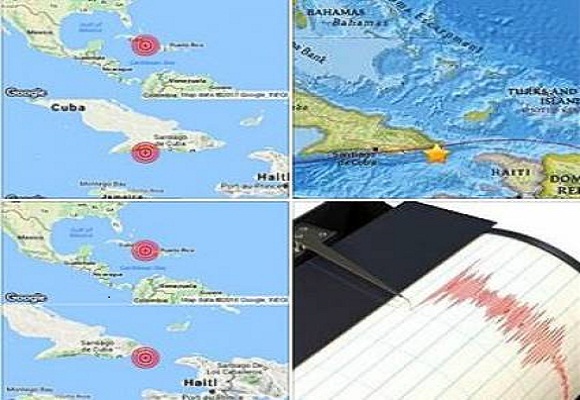 Santiago de Cuba, Jan. 11 - Cuban seismologists are very attentive to the situation in Puerto Rico, where on Tuesday, a 6.4 magnitude tremor occurred in the southwest area, preceded by hundreds of premonitory events.
Dr. Enrique Arango, deputy technical director of the National Center for Seismological Research (CENAIS), reported that among those movements was registered on Monday 6, at 10:32:18, local time, with magnitude 5.8.
He explained that until Wednesday 8, 31 earthquakes were reported related to the fault located west of the town of Ponce, which has a land direction to the sea with a left lateral movement.
The scientist indicated that this fault is not related to the boundary zone of plates located to the north nor has direct implications for Cuba, as well as the low probability of a strong shock that can generate tsunamis, according to its characteristics, according to a review by PL.
In the first special bulletin of the current year prepared by CENAIS, experts highlight that in northwestern Puerto Rico another seismic zone has remained very active since 2019 and still behaves in this way, which is of interest to the northern Caribbean for being potentially tsunamigenic.
To the systematic surveillance sustained by the Cuban seismologists, the one derived from the circumstances of the Puerto Rican territory is added at the moment, due to its geographical proximity and the characteristics of the geological and natural environment.
The 6.4 magnitude earthquake on the Richter seismological scale, which was recorded 14 kilometers from Guayanilla, Puerto Rico, on the 7th, also indirectly affected the Bahamas, British Virgin Islands, Dominica, Dominican Republic, San Martin, Guadalupe, Haiti, Montserrat, Saint Kitts and Nevis, Turks and Caicos Islands, US Virgin Islands, Saint Bartholomew, Antigua and Barbuda and Anguilla. (Text and image: takenfrom www.juventudrebelde.cu)