Friday, March 6, 2020
Banco de Crédito y Comercio in Camagüey has new offers for clients
---
---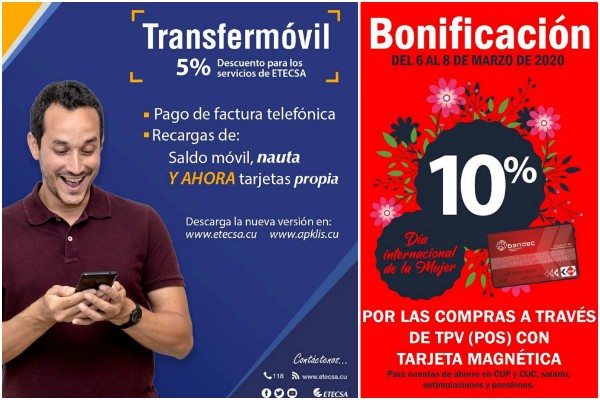 Camagüey, Mar 6.- In order to stimulate electronic commerce and the use of magnetic cards, the Bank of Credit and Commerce (BANDEC) implements bonuses, a new version of the Transfermóvil app and the opening of accounts outside the branches.
Yoryana Sarduy Cruz, Communication and Marketing Manager of the Provincial Directorate of BANDEC, informed that from today until Sunday, on the occasion of International Women's Day, customers will benefit from a discount for purchases made through the POS terminals with magnetic cards of that banking institution.
The 10% bonus, said the specialist, only applies to commercial transactions through the aforementioned technology, with the aim of enhancing these payment channels.
Also available is the new version of the Transfermóvil application, whose features include the recharge of the Propia cards, the request for reprinting magnetic cards, the request for the digital pin and improvements for the transfer of cash.
On the other hand, Sarduy Cruz reported that from 9 to 13 of the current month, at the Camagüey Expo Fair, which will take place at the Recinto Ferial, the Credit and Commerce Bank will have a space to serve customers, who will be able to access services such as the opening of magnetic cards and the association to multibanca, among others. (Juan Mendoza Medina / Radio Cadena Agramonte.) (Images: Archive)