Tuesday, August 11, 2020
Cuban biotechnologists work for safe and effective immunization against Covid-19
---
---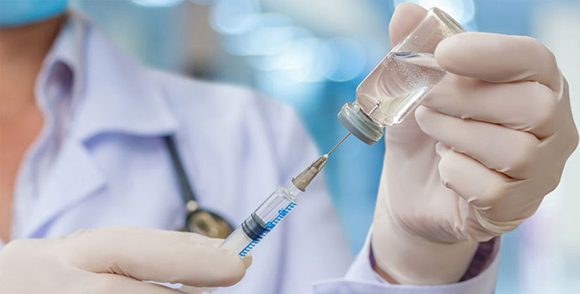 Havana, Aug 11.- Cuban biotechnologists are working today in the search for a specific drug against the new coronavirus, based on previous experiences with other formulas.
Institutions such as the Institutes of Tropical Medicine (IPK), Vaccines and the Center for Genetic Engineering and Biotechnology are working together on several strategies to obtain candidates based on previous platforms such as those used against hepatitis B and pentavalent, which includes antigens against five diseases different Several research centers, companies and the global scientific community are currently working to obtain a safe and effective immunization that protects against SARS-CoV-2, which causes Covid-19.
The Cuban vaccine against the coronavirus would be being developed from previous experiences with other injectables, although in this specific case it is a specific and new strategy to achieve a compound that generates a specific and protective immune response so as to avoid replication of this virus and is of long duration.
Cuban biotechnology has accumulated much experience in the development of these formulas, thus the Cuban immunization scheme includes 13 vaccines, and of these eight are produced in the country. This experience constitutes the basis for the development of vaccines against SARS-Cov2, with the participation of several groups that already have specific proposals based on various strategies and platforms with a wide validation of clinical use.
Achieving an effective vaccine against Covid-19 is a priority for the entire Cuban science and innovation system, the president of the Biocubafarma business group, Eduardo Martínez, said today on the social network Twitter, where he commented on the strength of this project led by the Finlay Institute given its experience in the research, development and production of these drugs.
Whith these efforts, Cuba joins the international attempts to obtain a cure for Covid-19, among which are the six most advanced vaccines that are tested in different stages, among them the American pharmaceutical companies Moderna and Pfizer, in addition to a developed by China and the British AstraZeneca, the latter in collaboration with the University of Oxford. (PL) (Photo: File)