Wednesday, November 4, 2020
Boxing training center in Camagüey shows good outcome
---
---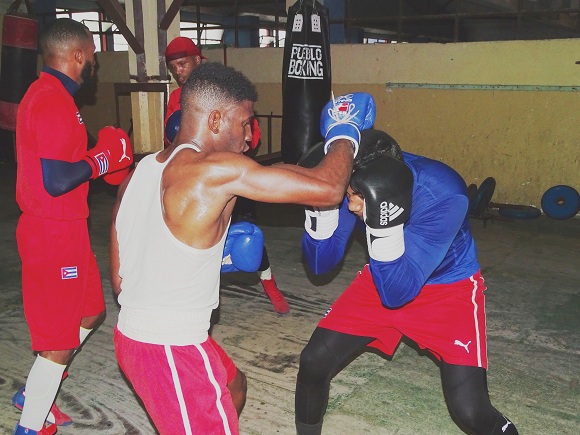 Havana, Nov. 4.- After a period described as "very positive", covered in the city of Camagüey, the head coach of the Cuban Boxing team maintains that the priority now will be to continue the work.
"The important thing is not to stop, because once we started and the boys reached a level, we must sustain motivation and seek higher achievements," Rolando Acebal told Jit .
Shortly before the first training session at the Holveín Quesada National Boxing School , to which they returned over the weekend, the strategist insisted on praising the conditions found in the capital of Camaguey to reunite as a group, after the isolation imposed by the Covid -19.
"We were able to meet all the objectives set. We are grateful for the efforts of the authorities, the commission and the provincial direction of INDER, which are key in all areas, he said.
Asked about the coincidence of Julio César La Cruz and Erislandy Savón in the cruiserweight division, Acebal affirmed that both are fully committed to getting in shape, with the second of them recovered from the injury that took him away from the gym after the world championship of 2019.
"They are two high-performance athletes and having them is a strength," he declared. (Jit) (Photo: Humberto Cid)