Thursday, January 21, 2021
Camagüey for greater control and organization in areas under reinforced surveillance
---
---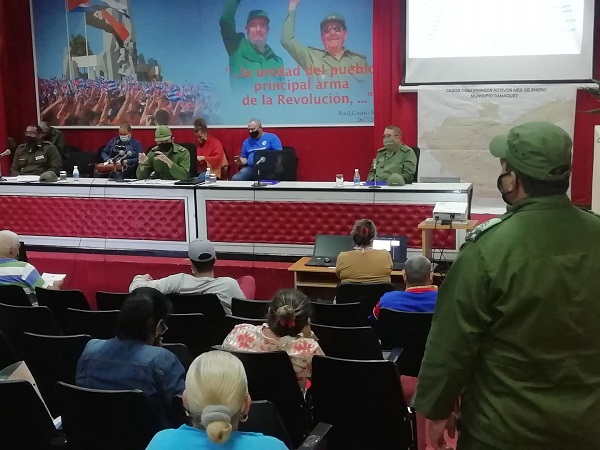 Camagüey, Jan 21.- The Provincial Defense Council in Camagüey indicated to strengthen control in the three areas under reinforced surveillance in this city to limit the movement of people, as well as increase the distribution of agricultural food and cleaning products there, to eliminate the transmission of Covid-19.
Ariel Santana Santiesteban, president of that command structure, specified that greater support is necessary from those responsible for each Defense Zone in which these blocks are located, and to address the concerns of the population to promptly solve difficulties and confront the indiscipline of some residents.
The investigation to detect respiratory symptoms, the visualization of teleclasses by the students, the isolation of possible contacts of confirmed cases, and the assurances to reduce mobility in the streets are some of the actions that are prioritized in the triad of places with the aforementioned condition due to the number of patients detected with the new coronavirus.
Reinaldo Pons Vázquez, head of the Health Subgroup, said that until this Wednesday 119 confirmed cases from the province of Camaguey were admitted, the majority in the Amalia Simoni hospital, and only in the last 15 days there have been 260 diagnosed patients, the majority in the main municipality, although they all register infections.
The Provincial Defense Council followed up on price violations above those set, as part of the Ordering Task; Suppliers' supplies for the sale of food were checked next Saturday at various points in the city, and it was exhorted to evaluate the non-compliance in the daily delivery of cow's milk, and to make timely decisions with those producers who do not materialize individual commitments. (Text and photo: Juan Mendoza Medina / Radio Cadena Agramonte)