Thursday, February 4, 2021
Díaz- Canel: Cuba resists and trusts that the blockade will end one day
---
---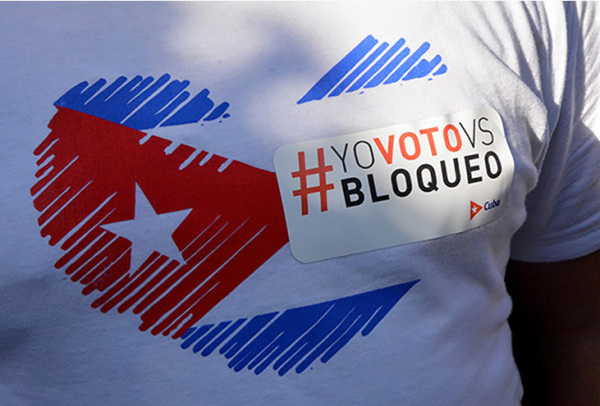 Havana, Feb 4.- 59 years after the United States' economic, commercial and financial blockade against Cuba became official, the President of the Republic, Miguel Díaz- Canel Bermúdez, highlighted the people's resistance to this criminal policy, which must cease.
In his Twitter account, the Cuban president recalled that at the beginning of February 1962, the then president of the United States, John F. Kennedy, signed the proclamation that blocked the commercial relations of that country with Cuba.
Díaz- Canel stressed that other administrations of the northern nation deepened the siege, although it would be human to lift it.
"59 years ago, #Kennedy signed the proclamation that inaugurated the #Bloqueo to the commercial relations with #Cuba. Other administrations deepened it. The human would be lifting it. # CubaViva resists and trusts that crime will stop one day. # NoMásBloqueo, "wrote the President of Cuba in the aforementioned social network.
According to official figures, the damage to Cuba accumulated during almost six decades of blockade amounts to 144,413 million 400 thousand dollars.
Between 2019 and 2020, a period marked by a serious setback in relations between the two countries, the losses caused to Cuba by this policy exceeded five billion dollars, the highest figures recorded in a year.
The numerous regulations and provisions issued by the Donald Trump administration against Cuba reached unprecedented levels of hostility, even in the context of confronting the Covid-19 pandemic.
During this period, this extraterritorial policy prevented donations and purchases from abroad from arriving in Havana, caused an extreme reduction in air transportation, and hampered the sending of remittances.
In addition, the US government launched a smear campaign against Cuban medical cooperation.
In order to tighten the blockade, the Donald Trump administration also included Cuba in its unilateral list of countries that sponsor terrorism.
Since 1992, the United Nations General Assembly has approved each year a Cuban resolution that condemns and calls for the end of the United States' blockade on Cuba. (ACN) (Photo: File)