Friday, February 19, 2021
Electronic Music Beat 32 Fest in Camaguey
---
---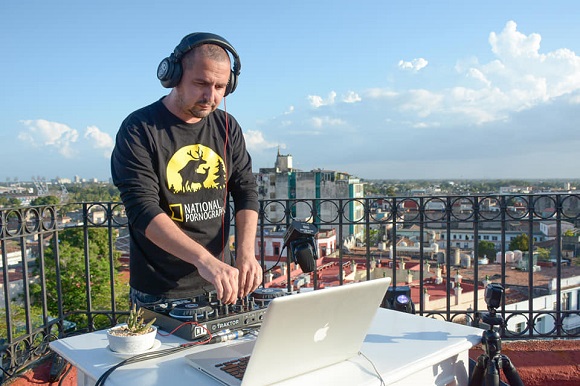 Camaguey, Feb 19.- Electronic music in Camagüey? Well, indeed, from today until February 22, the V Beat 32 Fest will be held in the city, an opportunity to revitalize the genre in a province that has a significant number of followers.
Beat 32, organized by the local affiliate of the Hermanos Saíz Association (AHS), is moving this time to digital platforms, due to the epidemiological situation of the provincial capital in a phase of limited local transmission.
Therefore, the conferences, concerts and boilers room or live music sessions will occupy the virtual space to publicize the creations of young talents from Camagüey and also from other provinces of the country.
Some of the guests that will be presented in the profiles of the AHS and the "Beat 32" on Facebook, Twiter, Instagram and website of the organization are the Djs Leonardo Milano, Tony, Afrika and Ford, Havana and Alexi Music and ARTE, from Holguín; and from here will be ChapaX3mo, Richy Castro, Feblex, Nergal , Hiro, Joker, Miler kmaguey and Charlestone.
Also participating again will be DJs Rafael Ruiz and Emmanuel de Juan Blanco, part of the National Laboratory of Electronic Music; as well as artists from Spain and Mexico, an example of the convening power of the event.
The program, according to the AHS website, includes video-conferences by Mexican musicians Francisco Enmanuel Ayala Lara and Augusto Flores, DJ producers from The Different Forms label , who will address the issues of planning, distribution and post-production of record material.
The V Day of Electronic Music Beat 32 began as a musical project in 2016. Five years after it was created, it is one of the stages in the country to give a boost to creation through a genre that becomes stronger in the legendary Camagüey. (Yusarys Benito Deliano / Radio Cadena Agramonte) (Photos: Taken from the AHS Facebook profile)