Monday, February 22, 2021
Díaz-Canel stands for Cuban artists in the face of provocation
---
---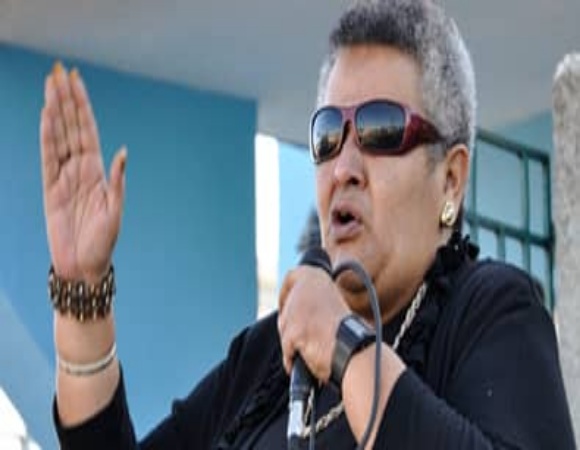 Havana, Feb 22.- The President of the Republic of Cuba, Miguel Díaz-Canel Bermúdez, highlighted on Twitter today the voice of Cuban artists such as the poet and repentista, Tomasita Quiala, who wrote a few tenths for Cuba Viva.
"Tomasita Quiala, who carries the light of the Homeland in her soul, has said what #Cuba thinks. His tenth is #CubaViva. Listen to the tenths in your own voice," Díaz-Canel tweeted and linked a note from the Cubadebate page to his message.
The note from Cubadebate fully shares the tenths Against Provocation, by Tomasita Quiala.
Recently, social networks have disclosed attempts at musicalized speeches in which the song "Patria o Vida" is used against the phrase of the Commander in Chief, Fidel Castro, of "Patria o Muerte"; Faced with this provocation, the rejection of artists, institutions, organizations, and the people in general has been evidenced. (Text and photo: ACN)