Thursday, February 25, 2021
Pedrito Calvo turns 80; a promoter of Cuban pride
---
---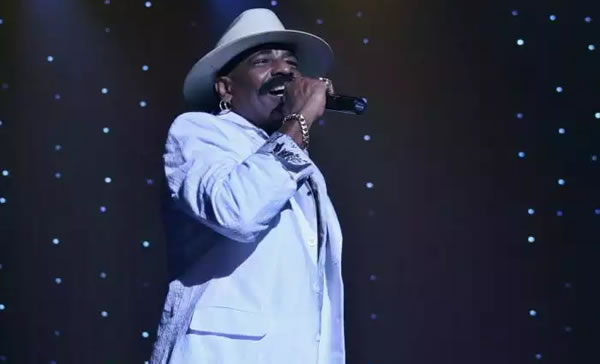 Havana, Feb 25.- We are often victims of a mirage when we are assured that, if a musician is paid millions abroad, it is because he must be very good, even though we know that this is not always the case. In our country we also have great artists, but with the exception that the millions on this occasion represent a reference to the number of people who, for example, sincerely admire Pedro Calvo for the almost 30 years he worked as a singer in the famous orchestra of Juan Formell y los Van Van.
So, let's try to put aside the impact that learning about the large ammounts of money payed to certain musicians for market reasons leaves on us and let's reflect on the feat of this splendid Cuban that is Pedrito, who in his «polaquito », Painted with popular sayings made history by traveling all over Cuba with his songs.
But if we err when calculating the value of the musician only by how much he earns, justice is not done either, from a paternalistic point of view, to assume that Pedro had his best moments with Formell, with nothing more to add.
Is that representing the legendary vocalist of an orchestra ranked as the Van Van during his golden age, means nothing less than referring to the fourth bat of an All-Star team, whom Juan always trusted to throw it out of the park every time he appropriated of a new topic.
If it is still impressive to listen to Pedro in the recordings of Above the Level, That Is Not My Problem or La titimanía, to recall the moment in which these and many other songs appeared is to recreate that emotional shock of feeling proudly Cuban, due to the spell of their personal imprint when singing them.
It is a matter of such magnitude as if we had the opportunity to be eyewitnesses of the dominance in the scene of a Benny Moré, or to recognize, once and for all, that if the Van Van in a moment they compare it with the Rolling Stones, so Pedrito, without a doubt, would be our Mick Jagger.
And by embodying that sense of supreme bliss at the nation level, there is no fortune that can be rewarded for such dedication. There is much to legitimize about the vanvanero legacy, but in the case of Pedro Calvo, who is close to turning 80, we are obliged to render him a greater honor from millions of compatriots whom we feel as something very ours. (Guille Vilar / Granma) (File photo)