Friday, February 26, 2021
Convicción, a song from Camagüey to the world
---
---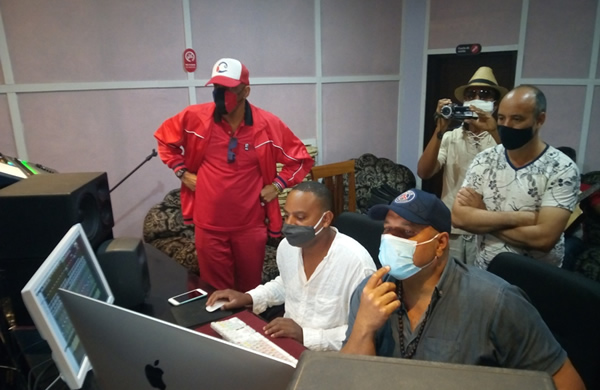 Camagüey, 26.- "In the key of guaguancó and with the Cuban language", so reads part of the song composed by the maestro Reinaldo Echemendía under the title Convicción, from Caonao Records, in the city of Camagüey.
"The theme is based on a conviction that I have had all my life in relation to my country", confessed the director of the company Ballet Folklórico de Camagüey, who on this occasion strengthens ties with the artists Wilmer Ferrán and Norberto Puentes.
"Homeland or Death is not dying, but keeping this in mind" says part of the eminently rumba chorus in which it is expressed that the people of this Island never surrender, nor become slaves, nor submissive and the national symbols must be respected.
Musicians from the Maravilla de Florida orchestra, the Rumbatá group, the Camagüey Folk and the Voces Duo will sing the lyrics of maestro Echemendía and will have a video clip by director Reynaldo Pérez Labrada.
"Accompanying the song with a contemporary visual image is the intention of the video clip," said Ihordan Torres, president of the Hermanos Saíz Association and member of the behind-the-scenes team. "We want to show through dancers of several generations who come together in this land, the living city that we are."
Convicción will become a response by the people and culture of Camagüey. (Text and photo: Claudia Artiles Díaz / Radio Camagüey)