Saturday, February 27, 2021
February and Covid-19 sceanrio in Camagüey
---
---
By Juan Mendoza Medina / Radio Cadena Agramonte.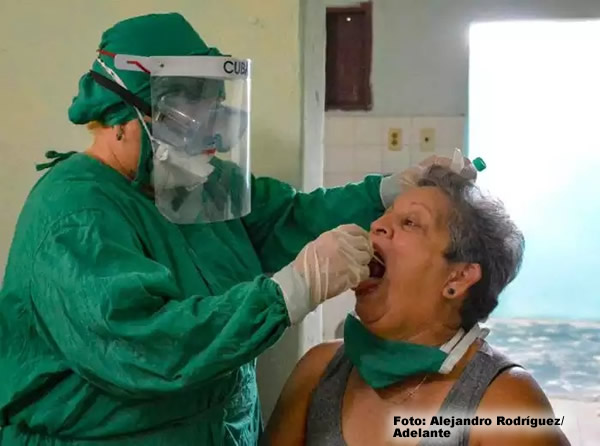 The last week of February has been the most complicated in Camagüey since the beginning of the presence of Covid-19 in Cuba, almost a year ago.
Only since last Monday and until this Friday, 245 patients were diagnosed with the dangerous disease, which shows the high risk that we all run, not only in large cities such as the provincial capital or Florida, but also in the rest of the municipalities.
Is it possible to control SARS-Cov-2 despite high contagion? The answer is Yes. There will be no definitive peace until immunization, a dream a few months ago, but that it is already a reality that is closer and closer.
Among the elementary rules to combat the epidemic, three essential rules stand out that are not just part of the daily life of the people.
The use of the mask is a practice that reduces the possibilities of entry of the virus through the access roads, and although almost all people use it on the main public roads, this does not happen in remote areas of the city, where people walk the streets with masks down, or in the worst case, with no mask at all.
The second key to success is physical distancing, a premise that is shattered in the long and compact lines that do not stop.
With everything and the shortage of products, indiscipline beats this shortage, because there is an almost genetic preference for crowding, perhaps because we know that if space is given, the opportunist is lurking.
Furthermore, not all possible options have been seized in order to end queues, such as speeding up sales, which has to do with the human factor that works in the service sector. In my opinion, nothing is achieved when several stores are closed and people have to move to others. It is like moving the queues from one place to another.
Social isolation is a goal to which administrations must contribute with the implementation of telework and remote work to the maximum, and citizens, with the awareness of staying at home as long as possible.
It is not enough to take rigorous measures, it is even more essential that we all internalize the severity of Covid-19, with sequelae that even speak of pulmonary neoplasia in the future.
Nobody wants to get sick, much less infect their family and friends, but for this we have to do our part, especially when the trend will be increasing in the coming weeks.
What happened in these last days of February should therefore constitute an alert to face a situation whose course is not very promising, but that we can change together.