Monday, March 1, 2021
Cuban Yaimé Pérez leads discus throw world list
---
---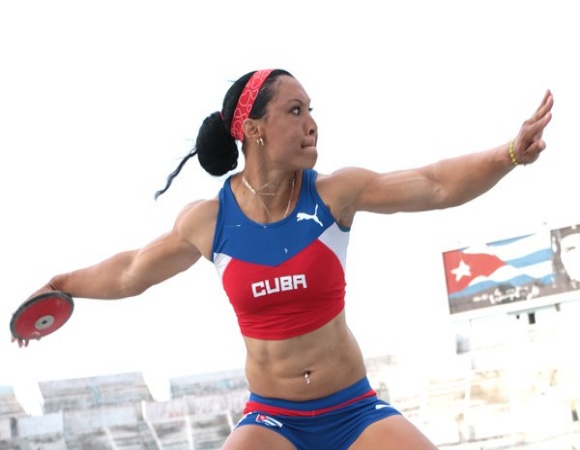 Havana, Mar 1- Cuban Yaimé Pérez, champion in Doha 2019, leads the discus throw world list for women with 66.68 m record, a result she achieved at the Pan-American Stadium, in Havana.
In the second test for the members of the national athletics preselection, carried out this Friday and Saturday, Pérez stood out with that record in his third attempt, according to data sent to the press by Alfredo Sánchez, statistician of the Cuban Federation of that sport.
Denia Caballero, bronze medalist at the 2016 Olympic Games in Rio de Janeiro, runner-up on the planet in Doha and owner of the golden dam in the 2015 Beijing universal competition also competed in this modality.
In the case of Caballero, she finished third with 60.87 m, behind Silinda Morales (61.94 m), in the second place.
With this result, Morales is located fifth on the planet's list, preceded by the Portuguese Liliana Cá (65.10 m), the French Melina Robert- Michon (63.43 m) and the Russian Yelena Panova (62.36 m), who occupy the second, third and fourth place in that order, as reflected on the World Athletics official site.
Then, in sixth place appears Irina Rodrigues (61.88 m), from Portugal, and in seventh Caballero with her launch this Saturday.
However, although there is still much left in this season and that list should vary a lot, the two Cubans with the greatest achievements in the international arena will surely be among the discóbolas to follow in the main competitions, including the summer event in Tokyo.
Hence, in the Japanese capital there could be another chapter in the sporting rivalry between Pérez and Caballero, undoubtedly strong contenders for medals in the throwing of the disc.
Both were great protagonists in the Doha World Championships, two years ago, where they did a sensational 1-2 on the awards podium.(Text and photo: ACN)