Tuesday, March 2, 2021
Scientists and institutions will receive Carlos J. Finlay Order this month
---
---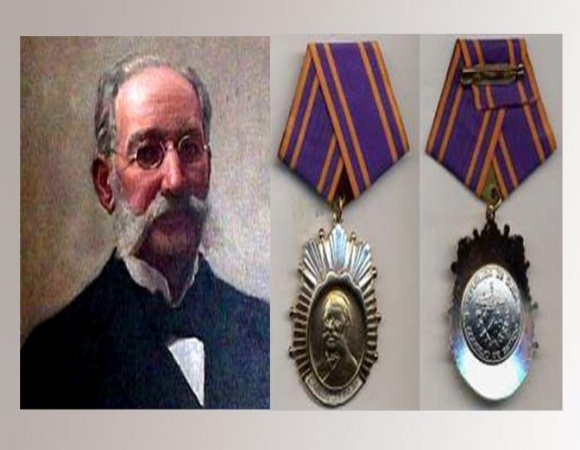 Havana, March 2.- This month the Carlos J. Finlay Order will be delivered, the highest distinction of the Cuban Government to nationals and foreigners for their contributions to the development of science for the benefit of humanity, announced in this capital a specialist in the field.
Initially, it was thought of holding the concession ceremony at the Havana Convention Center, but everything depends on the situation of the Covid-19 pandemic, also pointed out the Director of Scientific and Technological Potential of CITMA.
She clarified that of the total candidates, six correspond to the Ministry of Public Health (MINSAP) and one to the Ministry of Higher Education (MES), which will be invested by their corresponding agencies.
The CITMA will be received by 23 specialists and three entities from the Group BioCubaFarma: the centers for Molecular Immunology, the National Center for Biopreparations and the Center for Genetic Engineering and Biotechnology.
These last two are in charge of the vaccine candidates against the new coronavirus, along with other institutions of the Cuban health system, universal, public and free.
In addition to two groups: the Fernando Ortiz Foundation, belonging to the Ministry of Culture, and the International Contingent of DoctorsSpecialized in Disaster Situations and Serious Epidemics Henry Reeve.
CITMA, as the governing body of scientific activity, elevates the candidates to the Order Carlos J. Finlay and the President of the
The Republic approves them by virtue of the powers conferred in the Constitution.
On August 14, 1881, Carlos Juan Finlay de Barres (1833-1915) from Camagüey presented his thesis on the female Aedes Aegypti mosquito as a transmitter of yellow fever at the Academy of Medical, Physical and Natural Sciences of Havana and drew up a plan antivector to eradicate the disease.
Due to the significance of his discovery, in 1975 UNESCO included him among the six most prominent microbiologists in history and in 1981 awarded for the first time the International Prize that bears his name, in order to recognize advances in Microbiology.
The Carlos J. Finlay Order was established on January 21, 1928, by decree 77 of President Gerardo Machado to encourage scientists, physicists and officials (national and foreign) for exceptional merits in the sphere of public health and social welfare.
After the triumph of the Revolution in 1959, at the initiative of Commander-in-Chief Fidel Castro in 1981, it was reinstated with a new design to stimulate "comrades and collectives in recognition of its broad scientific, investigative, and teaching activity, the results of which contribute prominently to the prestige and development of science in our country "
Among the first winners is Francisco DomínguezRoldán (1864-1942), Cuban doctor, introducer of radiology and physiotherapy in Cuba.
On April 23, 1953, she was received in Havana by the British researcher Sir Alex Flemming, discoverer of penicillin. (Text and photo: ACN)