Wednesday, March 3, 2021
Poor bread quality persists in Camagüey
---
---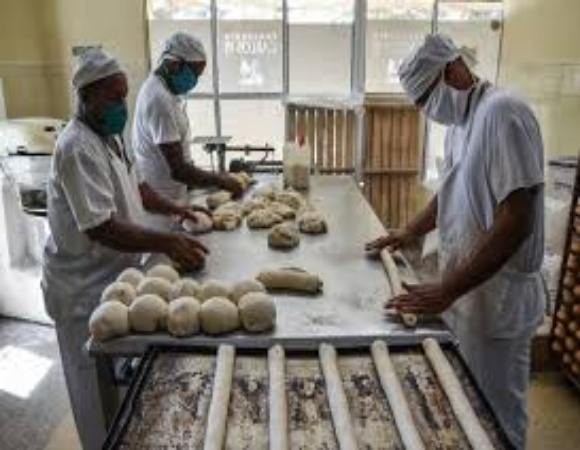 Camagüey, Mar 3.- The main complaint of the population for the irregularity in the quality of regulated bread is in the flour used in the elaboration, currently the main incidence in the manufacture of the demanded food, and in the inefficiencies in the proceeds of the bakers in the factories of the province of Camagüey, according to directors of the Provincial Food Company.
This territory demands around 72 tons of wheat flour daily, and its effectiveness is not always optimal, a situation that leads to a greater extent that the product does not reach the weight and flavor expected by consumers, Fernando Rodríguez, director, told the ACN production of the entity.
Regarding this aspect, he added that constant meetings are held with the groups of the 130 bakeries that the territory has, to try to achieve a greater awareness of these personnel about the need to work more efficiently, and avoid the diversion of resources.
However, the existing technology in these production centers greatly affects, he said, because in the case of the province of Camagüey, for about 15 years no replacement pieces have been installed in the entities where regulated bread is made.
The dedication of workers is admirable, because despite the difficulties they are going through, they are making an effort to achieve their daily plans, he said.
But even so, the lack of control and violations in the production processes is recognized, since it has been proven that bread is sometimes introduced into the ovens when it still does not have the necessary fermentation time, he added.
This is one of the incidents directly reflected in the weight and cooking with which the population later acquires it, asTomás Román from Camagüey assured the ACN.
I can understand the situation with the quality of the flour, because it is something more complex that already depends on the mills and other procedures to obtain it, as well as the poor state of technology in the bakeries, but there are times when it is no longer about the flour, but about the procedures for its preparation in those facilities.
That really is an outrage, since the goal must always be the correspondence with the current price, he commented.
Undoubtedly, it is a matter of respect for the consumer, an indicator that must be continuously increased by delivering food within the required quality parameters.
Whoever works in a bakery, beyond working to fulfill a plan, should take a little more into account that a practically indispensable food in the Cuban diet depends on his work as a producer on a daily basis.
Although it is not exactly a meal, but bread is the ally of many homes for snacks and breakfasts, or even sometimes the complement to increase portions when rice, beans or meat are not enough at home dinners.
Perhaps it is a matter of becoming a little more aware, and even if the flour is not of quality, or sometimes the machinery also fails, it is then a matter of acting responsibly and consistently, because the bread of hundreds of people depends on those hands. (ACN) (Photo: File)