Wednesday, March 17, 2021
Pianists from Cuba and Italy work on new album
---
---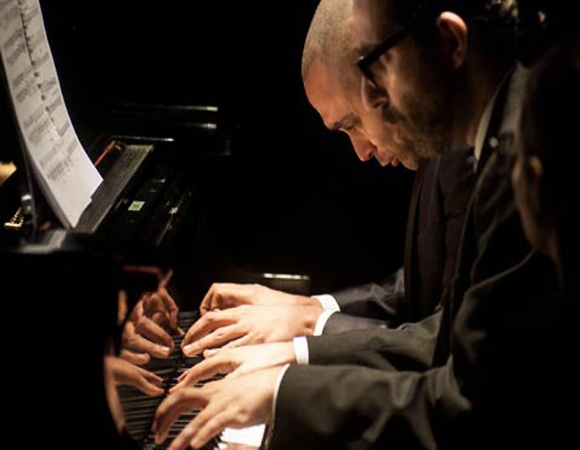 Havana, Mar 17.- Pianists Marcos Madrigal, from Cuba, and Alessandro Stella, from Italy, are working today on an album that includes the world's first recording of three little-known works by the composers Ildebrando Pizzetti and Italo Montemezzi.
The material will be available coined by the French record label Artalinna , and its pieces were transcribed for piano for four hands by the Italian composer Mario Pilati and published by Ricordi in 1929.
According to a statement from the Cuban Institute of Music, for Madrigal he has It has been a surprise and a privilege to discover and work on these works, which give us a lot of strength and make us believe in music to move forward, he pointed out.
For her part, Stella described the pieces as wonderful treasures that were unknown for a long time, while at the same time she valued the opportunity to share them with the world as incredible.
The duo, after a first album with the Rite of Spring, by Igor Stravinsky , and the Fontane di Roma, by Ottorino Respighi , continue the exploration and study of the music of the Italian composers of the so-called generation of 80, who lived the last two decades of the 19th century and well into the 20th.
This project by Madrigal and Stella began to take shape in 2018 when, at the invitation of producer Pierre-Yves Lascar, it had the world premiere in modern times in Paris of the Three Symphonic Preludes of the Oedipus Rede Sophocles by Pizzeti in the version for four hands by Mario Pilati, also included in the new album.
The specialized critics of France have recognized the musical excellence of the Cuban-Italian duo that made their first presentation in that European country. (Text and photo: PL