Thursday, March 25, 2021
Cuban archers to the quarterfinals in the Pan American Championship
---
---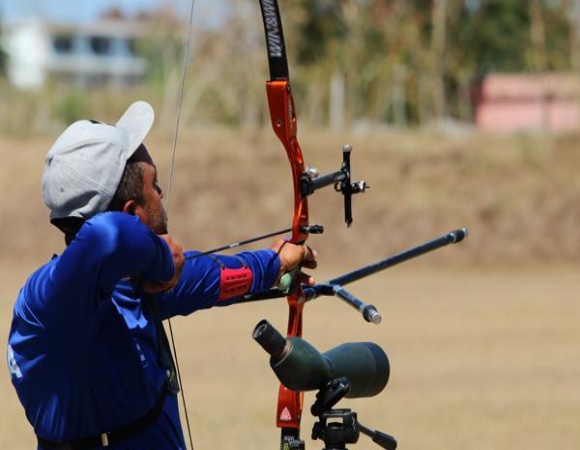 Havana, Mar 25.- Cuban archers Elizabeth Rodríguez, Maydenia Sarduy and Hugo Franco will today seek their pass to the quarterfinals of the Pan-American Archery Championship that is hosted by Monterrey, Mexico, where the qualifying pre-Olympic tournament is being held at the same time.
In the case of women, Rodríguez will face Cortez Marcela, from El Salvador, and Sarduy will rival the Colombian Valentina Contreras; while for the men Franco will have as his opponent the Brazilian Marcelo Costa.
If they prevail in those eliminatory matches of the recurve bow at 70 meters, the representatives of Cuba would access the group of the eight best in the continental competition.
This Wednesday, in the second round of this modality, Rodríguez beat the Chilean Gabriela Anabalon 6-2, while Sarduy beat the Canadian Mariessa Pinto by the minimum 6-5.
For his part, Riacelis Fleitas could not advance to that stage after falling 2-6 against the Mexican Ana Vázquez, according to the official website of the contest.
Among the men, only Franco was successful by beating Lester Alejandro Ortegón, from Ecuador, 6-2, because his teammates Adrián Puentes and Juan Carlos Stevens, gold and silver medalists, respectively, at the 2007 Pan American Games in Rio de Janeiro, were eliminated. in the second phase.
Puentes lost 4-6 against Mexican Luis Álvarez; and Stevens, occupying the fifth position in the 2008 Beijing Olympics, could not beat Argentine Tomás Tisocco, who won the match 6-2.
During Friday and Saturday, the most awaited moment will come for the participants in that fair with the dispute of places in Tokyo, in which there is also the Cuban Alejandro Ariel Hernández, who is looking for his place in the Paralympic event, and that this Tuesday in his debut reached 494 units, so he will be seen in the crosses with the Brazilian Nelson Santos (541).
The archers of the Caribbean nation attend this tournament with the fundamental objective of guaranteeing one or two Olympic tickets, which together with a good result in the continental competition -they are two independent events- would be well received after a year without competing at that level. because of COVID-19. (Text and photo: ACN)