Friday, April 2, 2021
Singer-songwriter Raúl Paz will present new album
---
---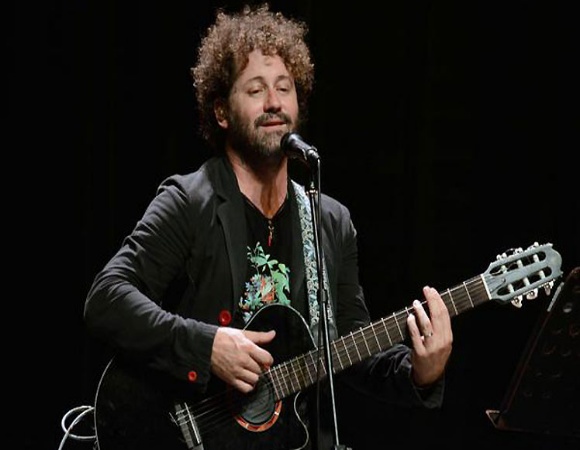 Havana, Apr 2.- With a renewed style, the Cuban musician and composer, Raúl Paz, will star today in this capital in the official presentation of his most recent album, El Puente, through digital platforms.
The album is one of his many collaborations as a composer and, on this occasion, it forms the soundtrack of the audiovisual Vuelve a mira, by director Ernesto Fiallo.

The new proposal, which is released under the Bis Music label, contains ten intimate songs, which deal with current themes, such as El Regio, Yo, El tiempo, Un Segundo, Surprise, Sin Limit and Laberinto.

The participation of the young musicians Nam Sang Fong (guitar), Jesús Ricardo Anduz (trumpet), Yoandy Argudin (trombone), Gabriela Nardo (cello), Andy Rubal (acoustic piano) and the musical production of DJ Italo stand out.
The production boasts a minimalist visual design, by the artist's own son, Rafael Paz, and includes the use of QR technology to access his information, available in the market and distribution platforms.
In his country, Paz ventured into acting and marked his first steps in music, but his artistic career emerged in Europe and Latin America thanks to the successful albums Imagínate (1998), Cuba Libre (1999) and Blanco y Negro (2000).
His work won the ACE award for best album of the year by the New York critics.
The author of hits such as Mama, Gente, Carnaval and Revolución has more than 30 years of artistic life, during which he has produced creations for artists such as Rosario Flores, Gilberto Santa Rosa, La India and Ricky Martin.
He was also elected a Goodwill Ambassador by UNICEF for his contribution to the Schools against Hurricanes program, while the French government awarded him the title of Knight of the Order of Merit in 2013. (Text and photo: PL)