Saturday, April 3, 2021
Camagüey Symphony Orchestra continues celebration for its 60th anniversary
---
---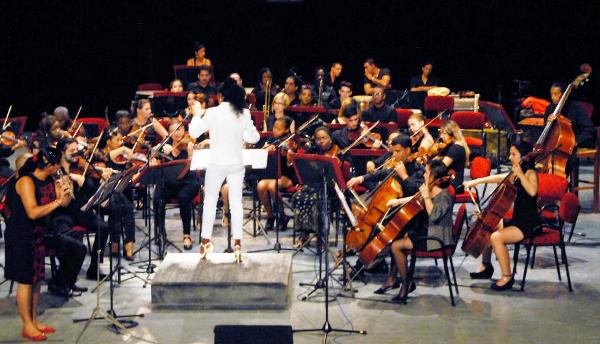 Camagüey, Apr 3.- The Camagüey Symphony Orchestra celebrates its six decades of musical history with a program of activities that includes different joint projects with other groups in theterritory .
In this sense Lídice Cruzata Gómez, who leads the baton, explained that the musicians have high expectations with the actions planned to celebrate - when the epidemiological situation allows it - the sixtieth anniversary that was fulfilled on January 5 of this year.
The young woman added that several initiatives are being projected, such as the recording of a concert with works from different generations of Cuban composers and especially from Camagüey, for the subsequent making of a documentary.
Similarly, she emphasized the work thought in the company of the Camagüey Ballet and the Provincial Choir; as well as the possibility of sharing in other provinces of the country the performance of the Symphonic Orchestra of Camagüey. ( Yusarys Benito Deliano / Radio Cadena Agramonte ) (Photo: File)