Tuesday, April 6, 2021
Denia and Yaimé: top Cuban athletes chasing their dream 
---
---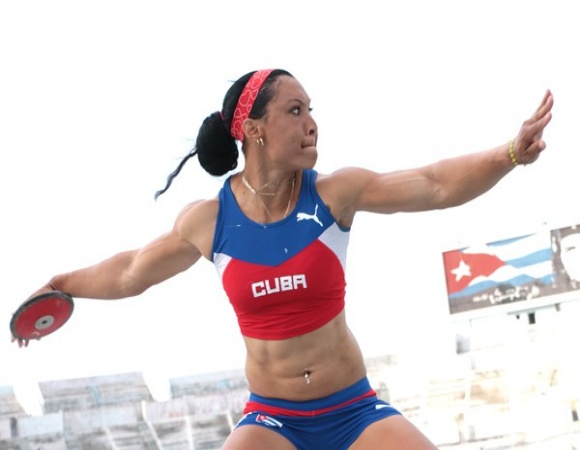 Havana, Apr 6.- With the Tokyo Olympic Games getting closer, athletes of the world are intensifying their preparation to reach the top of this important competition, and that group includes the Cuban discoballs Denia Caballero and Yaimé Pérez, two "Stars" of athletics who go for their dream.
Both of them already know what it is to be world champions in the launch of the disc, and in the case of Caballero she was a bronze medalist in the summer event of Rio de Janeiro 2016, but in their showcases there is a lack of a title that they will look for next summer in the Japanese capital.
In Japanese lands, they will be serious contenders for the gold medal in that athletics event, with the permission of the Croatian Sandra Perkovic, queen in London 2012 and in the Rio de Janeiro city, which should be the main obstacle to prevent one of the representatives of Cuba climb to the top of the award podium.
If we refer to the history of this modality, for the Caribbean nation only Maritza Martén has been able to get the gold under the five rings, which happened in Barcelona 1992, so Denia and Yaimé will try to follow in their footsteps.
The most recent antecedent at the highest level invites optimism due to what happened in the universal contest in Doha, Qatar, in 2019, where the Cuban discoballs reached a sensational 1-2.
There on Qatari soil, in an exciting duel and with a lot of rivalry, Pérez almost took the crown out of the "freezer" when the disc was thrown, with an excellent record of 69.17 meters (m) on the fifth attempt, to beat his compatriot Caballero (68.44 m), who won the silver metal with another great performance.
In that fight, the current world champion had an impressive sequence, exceeding 68.00 m three times, reaching 68.10 m in her first opportunity and 68.01 m in her fourth attempt, demonstrating a stability worthy of praise.
That performance, together with the scepter won at the Pan American Games in Lima 2019, allowed the woman from Santiago to leave behind old ghosts that prevented her from dominating important tournaments, a task that was pending in her sporting career.
Now, if we look at what happened in this year 2021, Yaimé went on to lead the world list of his test on February 27 with a mark of 66.68m, a result that he achieved at the Pan-American Stadium, in Havana, in the second confrontation test of the members of the national athletics preselection.
Then, on March 13, he raised his personal height of the season to 67.73 m in the fourth internal control competition, which shows that without being at the top he is still doing well in his preparation for Tokyo.
In the case of Denia, although it is still far from its best level with just 60.87 m so far this year, it is in time to recover and fight in the summer event, as it did in Rio de Janeiro 2016 and a year before in Beijing 2015, where the universal title was won. (Text and photo: ACN)