Wednesday, April 7, 2021
Cuban Book Institute Award convened in Camagüey
---
---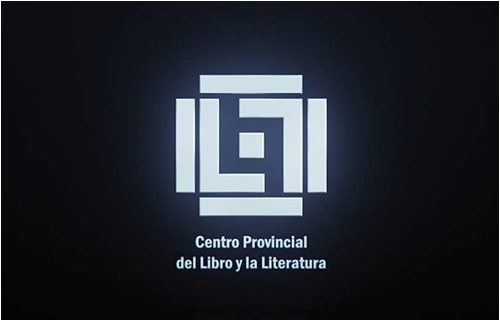 Camagüey, Apr 7.- The Provincial Book and Literature Center in Camagüey, its Extension Department, the Gertrudis Gómez de Avellaneda Literary Promotion Center, the Ácana Publishing House, and their respective official pages on social networks call for the first edition of the Cuban Book Institute (ICL) Award.
The initiative aims to greet the 54 years since the founding of the ICL -which will be celebrated on April 27- and at the same time stimulate literary creation, especially poetry, as well as promote new voices in the literary panorama of the territory.
As follows, the full call to the contest:
Requisites:
1. Camagüey based authors may participate as long as they are not members of the UNEAC or the AHS and are absolutely unpublished.
2. Participate by sending a set of up to 15 (fifteen) pages with poetic texts in any of their forms, metrics and styles. The theme is free.
3. It will be a Word-type file with the works, (digitized in Arial 12 font, with spacing and a half), which should be sent to the following email addresses:
- sanalejandro18@pprincipe.cult.cu
- sanalejandro18@gmail.com
4. The set must be identified only with its title and a pseudonym or phrase that identifies it. No personal reference should appear on the work. The real data of the author will be attached in another file that will never reach the juries, made up of renowned writers.
5. The award will consist of the publication of the texts on a plaquette by Editorial Ácana and the audiovisual recording of a capsule with readings by the author that will be promoted by our profiles on the network and by the media with their respective remuneration by contract by Resolution 35 of Orality.
6. The deadline for admission of the works will close at 8 pm on April 25, at which time the works will be sent to the jury.
7. The results will be announced in direct online transmission at 10:00 am on April 27 through the Facebook page Libro Camagüey Cuba , as a greeting to the birthday of the Cuban Book Institute.
8. For clarification of doubts, consult our official page on Facebook Book Camagüey Cuba or by contacting the number 59 94 66 71.
Provincial Book and Literature Center / "Gertrudis Gómez de Avellaneda" Literary Promotion Center / Ácana Editorial / Book Center Extension Department. April 2021. 54th ICL Anniversary.
(With information from Fb page Libro Camagüey Cuba)