Saturday, April 10, 2021
Seven Cuban referees will officiate in Tokyo 2021
---
---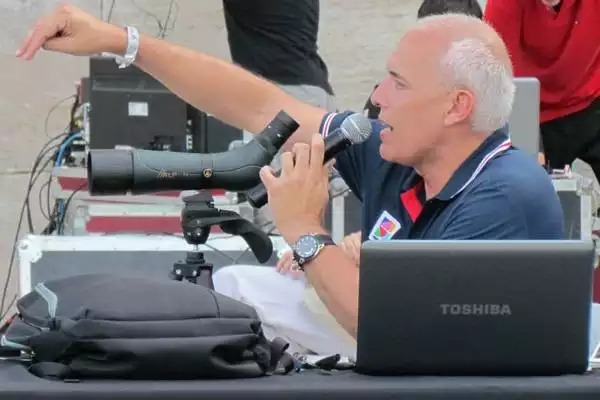 Havana, Apr 10.- Seven renowned international judges from Cuba have been confirmed for the Olympic Games (5) and Paralympic Games (2) in Tokyo, to be held next summer.
The designations come from the respective international federations and recognize impeccable work as well as repeated displays of ability at the forefront of many other events.
The experienced Sergio Font (Archery) and Rolando Ruiz Pedreguera (Diving) would be the "deans" of the group confirmed to JIT by Faustino Heredia, president of the National Commission for Attention to Judges and Referees of INDER.
Font, who on this occasion will repeat as president of the appeals jury, will be in his eighth Olympic event. The also secretary general of the Pan American Archery Confederation has been acting uninterruptedly since Barcelona 1992.
For Pedreguera, who also treasures a participation under the five rings as an athlete, the Tokyo fair will mark his sixth consecutive since Sydney 2000.
Jorge Nieblas (Baseball), Miguel Francisco Castro (Rowing) and Vladimir Domínguez (Archery) are also confirmed for the Olympic contest that will open on July 23.
Enrique Charadán, the island's best international referee in 2019, and Miguel Ángel León, will deliver justice in badminton at the Paralympic Games.
"Having representation is comparable to winning a gold medal. Knowing that they are there on behalf of Cuba and are recognized for their work fills us with pride", commented Heredia, who knows the quality of all those chosen. (Eyleen Ríos López / JIT)