Tuesday, April 13, 2021
Two Cubans at the start of the Youth Boxing World Cup
---
---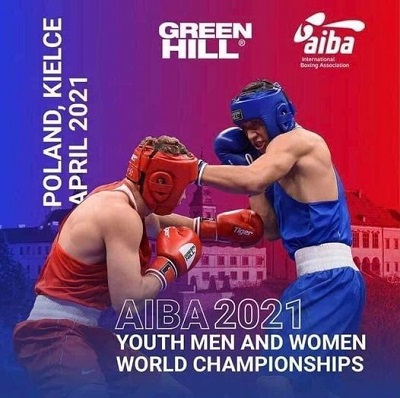 Havana, Apr 13 –Light weight boxer Saidel Horta and the welterweight Dany Landys Lafó will be the exponents of Cuba in the opening day of the World Youth Boxing Championship that begins this Tuesday in the Polish city of Kielce.
The raffle that marked the route of the 414 registered contestants defined that Horta from Cienfuegos will face the Belarusian Kiryl Levankou and Lafó from Santiago will cross blows with the Mexican Marco Verde in an evening of 22 lawsuits, including eight among women.
The island's team, under the command of coach Santiago Suárez, brings together seven other competitors who will debut between Wednesday and Friday as part of an eliminatory segment distributed over six dates that will lead to the quarterfinals.
The calendar released by the organizers indicates that on the 20th will be the semifinals, on the 21st there will be a general rest, on the 22nd the ladies will be crowned and on the 23rd the men will be crowned.
Cuba leads the historical distribution of medals in those fair with 76-22-26 balance completed three years ago when he reigned welter Idalberto Umara and bronze was the heavyweight Christian Pinder in lid which could only send three boys.
Then the impossibility of accessing the visas prevented him from attending the qualifying held in the United States and the presence in the contest, based in Budapest, needed to adjust to the invitations received.
This is how the remaining Cubans will debut in Kielce:
Day 14
49: Yislán Barrera (CUB) vs. Mehmethan Cinar (TUR)
91: Jorge Felimón (CUB) vs. Henrik Tshghrikyan (ARM)
Day 15
60: Jaider Herrera (CUB) vs. Gan-Erdene Ganbaatar (MGL)
Day 16
64: Favier Castro (CUB) vs. Elmir Novruzov (AZE)
75: Albert González (CUB) vs. Adrian Timofiejckuk (POL)
81: Bryan León (CUB) vs. Yerassyl Zhakpekov (KAZ)
+91: Fernaando Arzola (CUB) vs. Jakub Domurad (POL)
(JIT)