Tuesday, April 13, 2021
UN hold debate on recovery from COVID-19 pandemic
---
---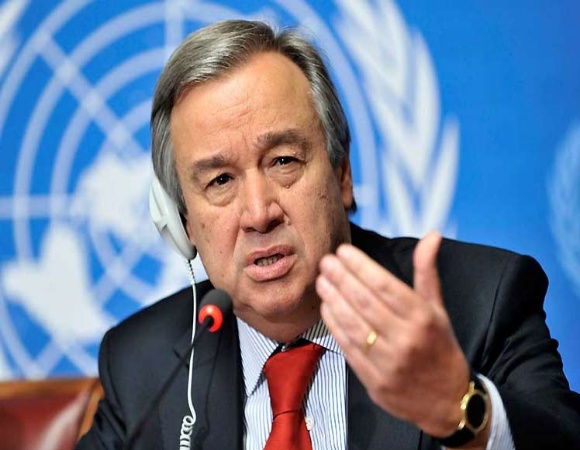 United Nations, Apr 13 - The Forum on Financing for Development of the United Nations Economic and Social Council (Ecosoc) continues its sessions today with its sights set on recovering from the COVID-19 pandemic.
The day before, when intervening in the event, the UN Secretary General, António Guterres, demanded urgent measures to achieve a better response to the health crisis.
In his opinion, the current path is far from being the correct one for recovery and that is why he referred to six specific areas in which to take action as soon as possible.
First, he said, it is urgent to make COVID-19 vaccines available to all countries and secondly, he spoke of reversing the fall in funding on that issue.
Third, he added, the funds must go where they are most needed and as a fourth element, he referred to addressing the debt crisis for the most vulnerable countries.
In fifth position, he mentioned the need to invest in people through a new social contract based on solidarity; and finally, the UN Secretary General called for a sustainable and equitable relaunch of economies.
Since the COVID-19 pandemic began a year ago, the headline noted, no element of the multilateral response has gone as it should.

Currently, some 120 million people around the world have fallen back into extreme poverty, while the health crisis is far from over as the speed of infections increases, he said.

Many governments now face an impossible trade-off between paying their debt or saving lives, he said.

In this regard, Guterres stressed that there is only one option: take urgent measures to avoid a global debt crisis.

The Financing for Development Forum, which is focused on the recovery from the COVID-19 pandemic, seeks to promote an action-oriented dialogue on solutions to finance these plans in the face of the health crisis and enhance sustainable development on the way to 2030. (Text and photo: PL)