Thursday, April 15, 2021
New anti-blockade crusade for Cuba in Europe
---
---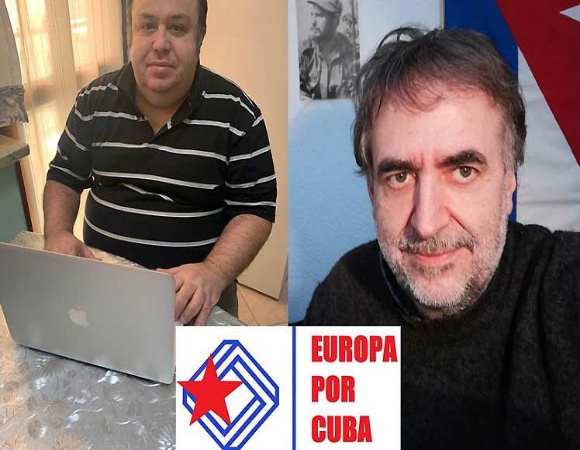 Paris, Apr 15 - The Europepor Cuba channel advances in the preparations for the realization in June of a new world day against the US blockade of the island with a broader call, the coordinators announced today.
In dialogue with Prensa Latina, José Antonio Toledo and Michele Mesagna specified that from June 6 to 12, they expect the participation of unions, political forces, intellectuals and other sectors.
They will join the leading solidarity organizations on March 27 and 28 of the actions in more than 90 countries to reject the economic, commercial and financial siege of Washington.
For this organized mobilization from YouTube, we fundamentally called on local solidarity associations and Cuban residents, but the work is now broader and the expectations higher, especially in terms of the forcefulness and massiveness of the activities, they pointed out.
Europe Cuba this month launched the call for another day, ahead of the vote on June 23 at the UN of a new resolution on the need to end the blockade imposed on the island hce six decades after successful considering conducted at the end of March with caravans, marches and rallies.
The intention is to flood social networks again with the aim of demanding the lifting of the criminal and genocidal policy, said Toledo and Mesagna, who every Sunday since October moderate the channel created to bring together people who support the Cuban Revolution and the struggles of his people.
The coordinators estimated that the week of solidarity and condemnation of the blockade in June will take place in a better scenario, because the thousands of people who demonstrated on March 27 and 28 did so in a very difficult context, due to the impact of the Covid-19 and the restrictions to contain the pandemic. Toledo and Mesagna then thanked the response to the call in the five continents and insisted on the importance of assuming that the only protagonists are Cuba and the demand to end the siege.
Regarding the new initiative, they told Prensa Latina that the projection is to concentrate the actions on social networks from June 6 to 11, to carry out on Saturday the 12th a great day against the blockade in streets and emblematic places of cities around the world, preferably concentrations.
We know that the situation in each country and city is different, so we foresee local adjustments, without ruling out that activities may also take place on the 13th, they explained.
According to Toledo and Mesagna, the June call is more ambitious, in tune with the urgency of increasing pressure on the United States to end its aggressiveness towards the island.
They also announced that in the coming days they will issue suggestions of messages to be used in the mobilization, under the principles of raising a common voice throughout the world and calling the genocidal blockade against the Caribbean country by name. (Text and photo: PL)