Thursday, April 15, 2021
The sport of saving
---
---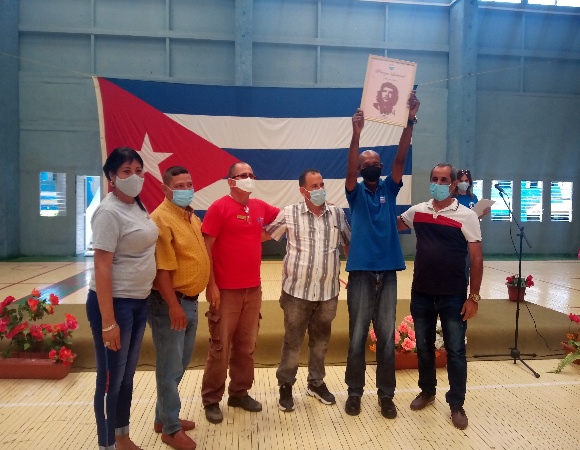 Camagüey, Apr 15 - The Cerro Pelado Sports Initiation School (Eide) of this city, received the status of Labor Prowess after a year in which the sport that has won the most medals in the lives they are grateful for, has been that of saving and healing.
Since last year, when students returned due to COVID-19, the center was used to host contacts of those confirmed with the virus and then low-risk suspects.
In the Eide rooms there are positive patients, asymptomatic and without comorbidities, like one more room at the Amalia Simoni Hospital.
"The stay of the patients here is around seven days, with a second or third negative PCR and if by then it still tests positive, as well as if any symptoms associated with the virus appear, they are immediately transferred to the hospital, this mechanism is insured".
This is how Manuel Martínez Tornés, coordinator of medical care at the facility, tells it with the certainty that everything will be fine and the naturalness of someone who does nothing extraordinary, while writing stories of salvation in all patients.
The center works under the direction of Iosvani Omar Urizarri Socarrás and around 200 health professionals, who at all times have the support and even the pampering of the school workers.
Of them - until more patients are admitted and others join the mission - today there are only the necessary 15 and young people such as Yeleynis Navarro Castillo stand out, also recognized with an award that awaits her exit from the red zone.
All of them, laureates with the significant condition offered by the Central de Trabajadores de Cuba and summoned by others to raise their name again on May 1, train, accompany each other without competing, but giving their best and receive well applause won by practicing daily, with the sacrifice and love indispensable to be champions, the sport of saving lives. (Text and photos: Dania Díaz Socarrás / Radio Cadena Agramonte)