Friday, April 16, 2021
The legacy of my grandfather Tito
---
---
By Elianis Cutiño López / Radio Cadena Agramonte.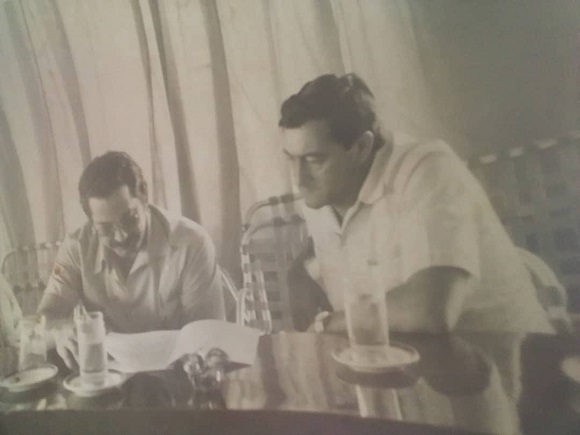 I remember my grandfather as a great, imposing and smiling man. Those three words summarize a large part of my experiences that, in the short nine years that I was able to benext to him, remained etched in my memory.
The longing for that man, who drew thousands of family anecdotes, made me rescue countless photos, and among the most abundant are those of his performance as a member of the Communist Party of Cuba.
There I discovered him with the happiest face, and I knew that he was the one that I, from my games or sitting on his knee while driving, knew better than anyone, so much so that almost 17 years after his physical departure I can close my eyes and see him march to work.
Tito, as I know Juan Francisco López, was born in the early 1940s, and as soon as he could, he started selling lemons at bus stations to help the family. When the Revolution triumphed and young people were needed to become literate, he went to the communities to teach reading and writing.
With mucheffort, he worked to build the tourist infrastructure of his Camagüey province, and later he was in charge of careful attention for those who guaranteed the harvest, but always his greatest pride, as he himself proclaimed, was to be a partisan militant.
He grew up and forged himself with Cuba, he gave his best efforts to build it, and I am sure that his hand was also in each step.
Also in that spirit he taught his family: a son educated in the teaching profession, and the other two responsible for fundamental economic tasks; a journalist granddaughter and the others in training, to consolidate themselves as good men and women.
Today, on the eve of a new Congress that has the inescapable mission of raising and solving tough questions, it is inevitable to imagine him, perhaps even in those functions, because the determination to build a better country, more than a job, was the vocation of his life and that of all those who, like me, learned from his example.