Monday, April 19, 2021
Miguel Díaz- Canel elected First Secretary of the Communist Party of Cuba
---
---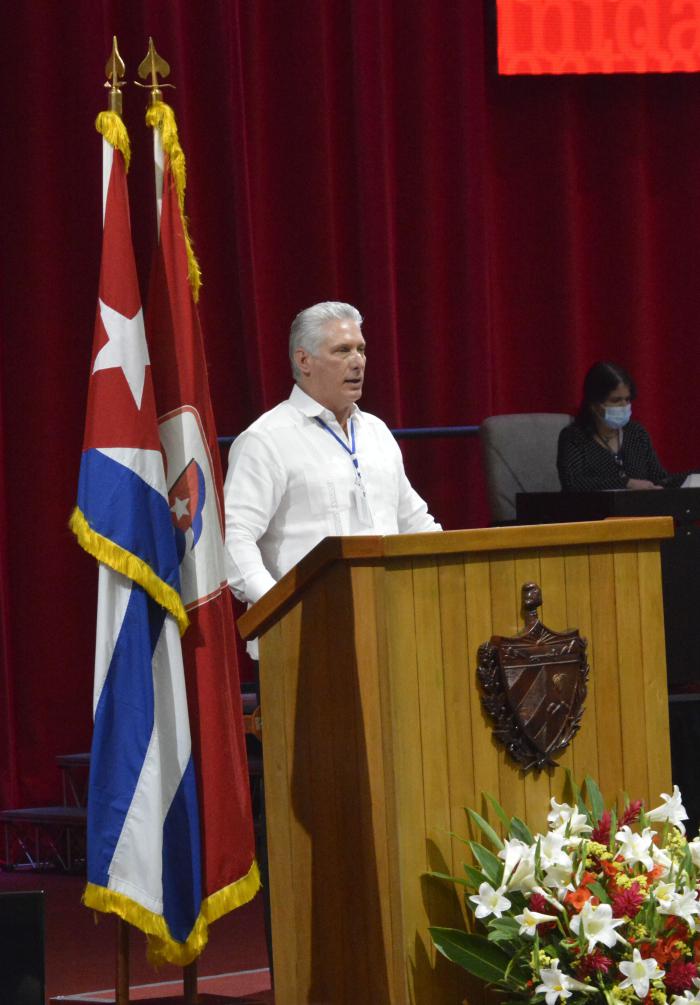 Havana, Apr 19 - The Central Committee of the Communist Party of Cuba, meeting in its first plenary session elected as its first secretary Miguel Diaz Canel Bermudez, President of the Republic of Cuba.
This was reported by Army General Raúl Castro Ruz in the closing plenary session of the VIII Congress that takes place today in this capital and in which the members of the Political Bureau and the Secretariat of the Central Committee are also enrolled.
When presenting the Central Report to Congress, last Friday, Raúl stressed that the election of Díaz- Canel is not the result of improvisation, but rather of a thoughtful selection of a young revolutionary with the conditions to be promoted to higher positions, and stressed that in these last three years, it has been able to form a team and foster cohesion with the higher organs of the Party, the State and the Government.
The celebration of this partisan appointment marks the conclusion of the process of orderly transfer of the main responsibilities for the Historical Generation to the new generations.
The Political Bureau is made up of:
Miguel Díaz- Canel Bermúdez

Esteban Lazo Hernandez

Salvador Valdes Mesa

Roberto Morales Ojeda

General of the Army Corps, Álvaro López Miera, Minister of the FAR

Bruno Rodríguez Parrilla, Chancellor of the Republic

Ulises Guilarte of Birth

Teresa Amarelle Boué

Martha Ayala Avila

Manuel Marrero Cruz

José Amado Ricardo Guerra, Secretary of the Council of Ministers

Luis Alberto López Rodríguez Callejas

General of Division, Lázaro Álvarez Casas

Gladys Martínez Verdecia, first Secretary of the province of Artemisa
Meanwhile, at the Secretariat
Roberto Morales Ojeda, internal life of the Party as well as cadre politics

Rogelio Polanco Fuentes, the ideological sphere

Joel Keypo Ruiz, economic activity

José Ramón Monteagudo Ruiz, Agrifood sphere

Happy Duarte Ortega, productive sector of goods and services

Jorge Luis Borche Lorenzo, social sector (Text and photo: ACN)