Monday, April 19, 2021
Hydraulic Resources authorities in Camagüey call for a rational use of water
---
---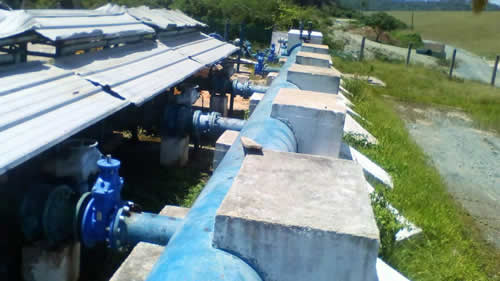 Camagüey, Apr 19 - To greater saving and rational use of water, authorities of the Hydraulic Resources system in the province of Camagüey urged, currently with its reservoirs at 50 percent of their full capacity, and a more unfavorable situation to the south of the territory.
At this time, 31 of the 54 reservoirs that this demarcation has, the one with the largest hydraulic infrastructure in the country, show levels below half of their total volume, Luis Mane, technician in Resource Management, informed the Cuban News Agency. Hydric.
However, he indicated that the 12 dams destined to supply water to the population have a slightly higher accumulation, registering 59 percent of filling, storage above the historical average for the month of April.
Given this situation, Leonardo Soto Romero, delegate of the National Institute of Hydraulic Resources in Camagüey, commented that the Provincial Group for the Rational and Productive Use of Water makes decisions mainly in the most complex areas.
In this case, two hydrographic sectors in critical and very unfavorable state are included that are in the Cándido González hydrographic basin, in the municipality of Santa Cruz del Sur, where today there are 37 catchment works with good acceptance by the population. , assured the manager.
This implies, he said, that restrictive and water-saving measures should be reinforced based on the behavior of hydrometeorological events from the incidence of the La Niña climate phenomenon.
Due to the lack of rainfall, with records below the historical average for more than three years, the aforementioned aquifer is currently depressed, Julio César Montano Iglesias, deputy director of the Provincial Hydraulic Utilization Company, explained to ACN.
With the aim of improving these conditions, the Najasa II Magistral Canal rehabilitation project is being developed to increase irrigation in the town of Cándido González, in the municipality of Santa Cruz del Sur, and build infiltration wells to help restore levels. of groundwater, he said. (ACN) (Photo: File)