Thursday, April 22, 2021
Automotive Technical Review Company strengthens attention and quality of services
---
---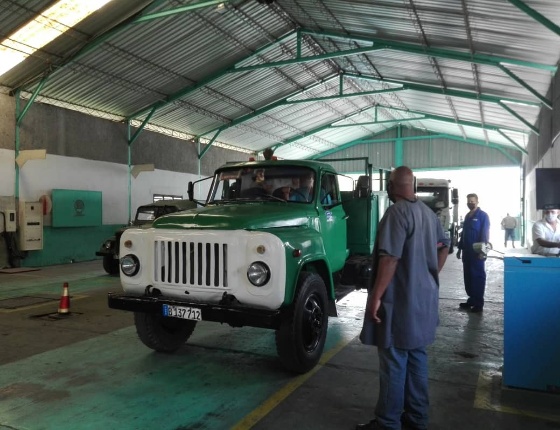 Camagüey, Apr 22 - The quality of services and diagnosis of the condition of vehicles, in order to guarantee road safety and protect the environment, is part of the main work directions of the Base Business Unit (UEB) of Automotive Technical Review in Camagüey.
Created on June 12, 1999, with a territorial nature, it also has associated the Ciego de Ávila and Las Tunas Plants and has a total of 37 active workers, of which 19 work in the province of Camaguey.
Omar Peralta, Director of the UEB Camaguey, pointed out that even when the pandemic limits several services in the territory, they maintain their benefits to both state and non-state sector clients, complying with all sanitary measures.
With two lines of work, it has the capacity to provide services to about 150 vehicles daily, although during the current stage and due to the existing epidemiological situation, only about 60 are reviewed and diagnosed a day, at the time from 8:00am to 1:00pm.
Luis Manuel Araujo Hernández, founder of the UEB and specialist in Technical Review and Automotive Diagnosis, pointed out that each day through the inspection contributes to reduce the accident rates, and that work has dedicated 20 years of his life.
The basis of all that has been achieved is due to the effort of a united group, even when in the midst of difficulties, the will to move forward prevails, as stated by Raudal Ramos Roja, an outstanding worker for several years.
Customers, both state and private, can access the shifts through the online platform www.revisiontecnica.transnet.cu, they will also have access to other information related to the services provided by the plant.
With favorable results in the provision of its services, the collective of the Company in Camagüey works, which has among its objectives to ensure and speed up services in the review and diagnosis of the technical condition of vehicles. (Text and photos: Gleibis Gómez Durva / Radio Cadena Agramonte)