Thursday, April 22, 2021
Cubans residing in Belgium will run caravan against the US blockade
---
---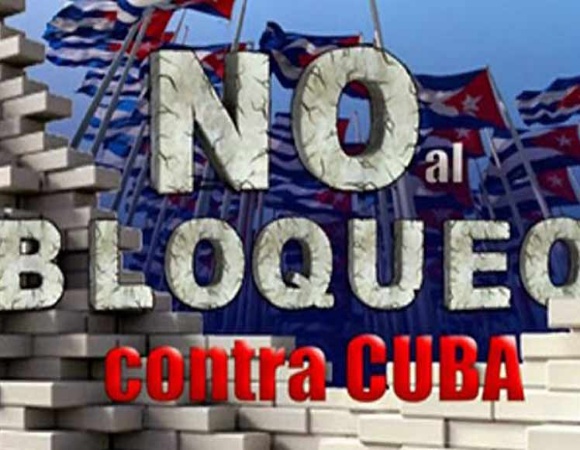 Brussels, Apr 22 - Cubans residing in Belgium reiterated today their call to hold a caravan in this capital on Sunday to demand the end of the US blockade against the island and promote bridges of love that break the siege.
From the Puentes de Amor Belgium platform, Alberto Alonso called on the people who love Cuba in this country to join the mobilization planned in the emblematic Atomium esplanade, where on March 28 dozens of Cubans and Belgians participated in a worldwide caravan of repudiation of the economic, commercial and financial blockade applied by Washington.
The new initiative responds to the call launched by Cuban-American professor Carlos Lazo, promoter of the Puentes de Amor project, to develop caravans all over the planet for the end of the unilateral sanctions that weigh on the Cuban family, said Alonso, one of the promoters.
In social networks, the invitation to the aforementioned event has been circulating for days with a duration of two hours.
For his part, Carlos Calvo, a member of the Association of Cuban Residents in Belgium (CubaBel), stated that the organizers of the mobilization held a coordination meeting this week, in which they outlined details and recalled the importance of respecting the sanitary measures in force against to COVID-19.
We planned to do small interviews on Sunday and take photos and videos during the tour for their dissemination on social networks, he told Prensa Latina.
Worldwide, there are increasing calls to demand that US President Joe Biden return to the path of rapprochement with the island, stopped by his predecessor in the White House, Donald Trump, with the adoption of more than 240 measures aimed at intensifying the blockade.
The Belgian Coordinator against the Blockade of Cuba and the Cubanismo association confirmed that they will participate in the caravan near the Atomium.
In statements to Prensa Latina, the representative of the Coordinator, Wim Leysens, specified that a call was circulated to the 40 member organizations of the movement to attend the mobilization called by Cuban residents.
Also the president of Cubanismo.be, Isabelle Vanbrabant, anticipated the presence of the solidarity organization in the activity.
In a recent invitation this month, Cuban-American Lazo urged men and women of good will, regardless of creeds and ideologies, to participate in the mobilization that he called a galactic mega caravan. (Text and photo: PL)