Friday, April 23, 2021
Cuban will enter the ring for the title for America in the youth boxing world championship
---
---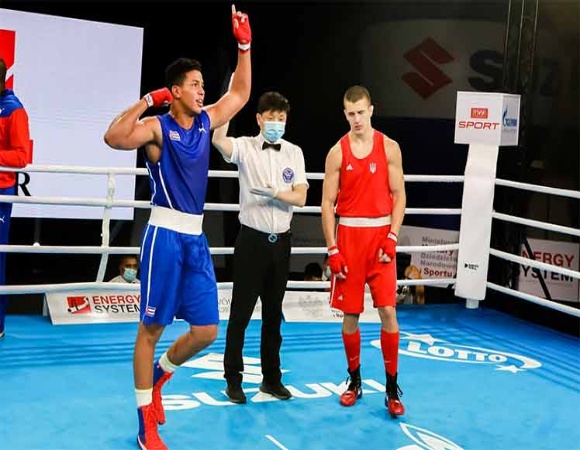 Warsaw, Apr 23.- Cuban Jorge Luis Felimón will go up to the ring today in search of contributing the only American title in the World Youth Boxing Championship with the stage in the Polish city of Kielce.
Felimon will represent the continent in the final poster of the boxing event and for the gold in the 91 kilograms he will compete against host Jakub Straszewski.
Both boxers exhibit four successes in the tournament, with mention for the Antillean Felimon, the protagonist in his debut of a knockout over the Armenian Henrik Shghrikyan.
In this conclusive match, Russia comes out as the favorite to revalidate the world title by nations, by presenting five boxers (49 kg, 52 kg, 69 kg, 75 kg and 81 kg), while Kazakhstan tries to assault the top with four finalists (49 kg, 56 kg, 60 kg and 64 kg).
Other nations represented in the closing program of the Kielce tournament are Ukraine (three), Uzbekistan (two), as well as Armenia, India, Japan, Montenegro and Poland with one, respectively.
Yesterday in the definition of the scepters among women, India ratified its hegemony by winning seven golds, while Uzbekistan, Russia and Turkey shared the remaining three titles.
The Kielce youth World Cup fair began its actions on the 13th with the convocation of more than 400 boxers from 52 countries, including exponents from Brazil, Colombia, Cuba, Ecuador, Mexico, Nicaragua and Venezuela. (Text and photo: PL)