Saturday, April 24, 2021
Amazing performance by Cuban Juan Columbié in Pan American Weightlifting Champ
---
---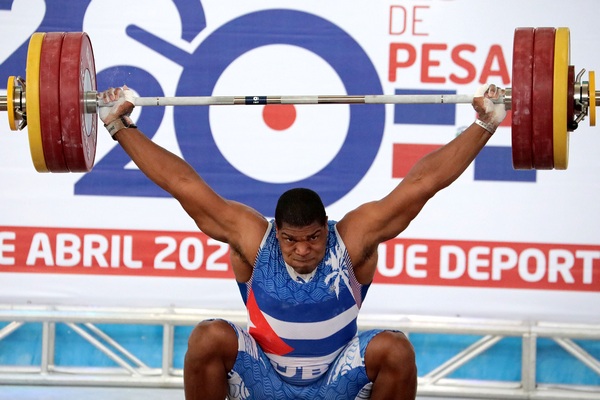 Havana, Apr 24 - Juan Columbié gave Cuba its first titles on Friday in the Pan American Weightlifting Championship, based in Santo Domingo, capital of Dominican Republic, by dominating the clean and jerk and the biathlon of the 109 kg division.
In the gym located in the Parque Deportivo del Este, the Cuban lifted 166 kilograms of boot and got the silver medal, as the Colombian Rafael Cerro could with 170 on the bar.
The third place was occupied by the American Wesley Kitts, with a lift of 160 kg, in a fight that left the representatives of Guatemala and Venezuela unmarked.
In the second movement, Columbié dominated the 209 kilograms and relegated the Peruvian Hernán Viera (206 kg) and the Venezuelan Jesús Guerra (200 kg), in a performance that incidentally opened the doors to the throne of the division.
The biathlon ranking showed ours at the top with 375 "kilos", ahead of Cerro (370) and Viera (361).
The Cuban's performance left Cuba with a general booty of two gold, nine silver and three bronze medals, in the absence of a day for the end of hostilities.
On the opening day, in the 61 kg, Otto Oñate (0-2-1) and Arley Calderón (0-0-2) premiered the island's medal table. Last Thursday Olfides Sáez added three subtitles in the 89 kg, which Same as Juan Zaldívar (102 kg) on ​​the afternoon of this Friday.
The continental event has an additional incentive to add points to the ranking that will define the Olympic tickets to Tokyo 2020. (JIT)