Monday, April 26, 2021
France collects funds to support vaccination against Covid-19 in Cuba
---
---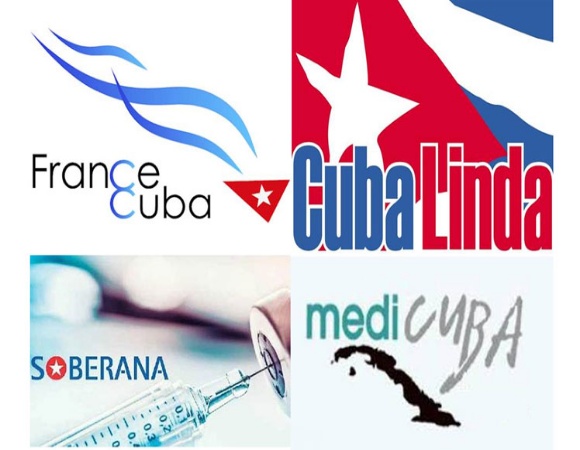 Paris, Apr 26 - The solidarity association France Cuba today launched a new call to provide funds on French soil for the purchase of syringes and needles for vaccination against COVID-19 on the island.
With its call, the organization with more than six decades of support for the Cuban Revolution joined the invitation made in the middle of the month by Cuba Linda, which a few days ago announced the collection of around 13 thousand euros in the first days of donations.
We are writing to you today to appeal to your generosity towards the Cuban people and a country with an exemplary management of the pandemic, capable of developing its own vaccine candidates, two of them in the final phase of trials on human beings, France Cuba stressed.
In that sense, the association pointed out the island's government's objective of immunizing the entire population before the end of 2021, for which it will need millions of syringes and needles, amid the impact of the economic, commercial and financial blockade imposed by the United States to Cuba.
According to the organization, Cuban authorities launched a campaign to buy 10 million of these medical supplies in China with the backing of European solidarity, an initiative coordinated by MediCuba Switzerland, an entity with more than two decades of support for the Caribbean country in the sector.
We invite you to participate with the contribution at the height of your possibilities, with 10 euros you can buy 125 syringes and needles, he illustrated in his appeal.
France Cuba highlighted that in addition to Cuba Linda, German, Spanish and Swiss associations have already joined the project.
Time is ticking and we have your response, let's not forget the help of Cuban doctors to Italy, Andorra, Martinique and other countries, he insisted, alluding to the solidarity of the island's Henry Reeve brigades in dozens of nations hit by COVID-19.
By the end of this month and in the course of May, the French organizations enrolled in the fundraiser plan to make transfers to MediCuba Switzerland. (Text and photo: PL)