Wednesday, April 28, 2021
Online courses for journalists supported by institutions
---
---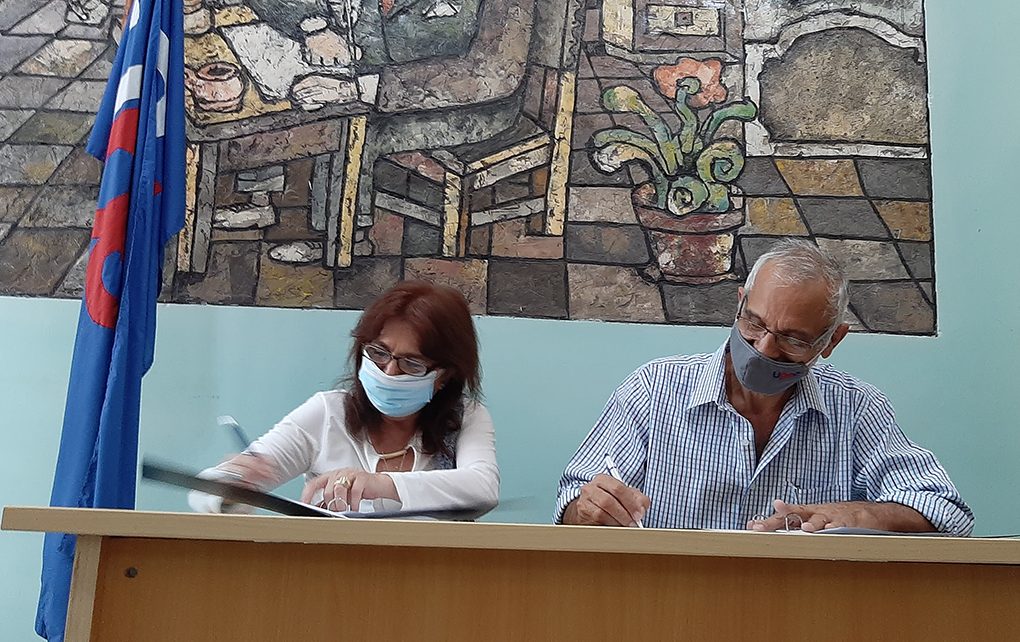 La Habana, Apr 28.- Latin American Summary, Argentine media outlet, and the International Institute of Journalism José Martí (IIPJM) decided to "maintain a relationship of solidarity support for projects of distance professional improvement for journalists from Cuba and Latin America and the communication associated with them".
The agreement, signed this Tuesday, April 27 at the IIPJM headquarters in the capital of Cuba, is carried out "in a context of high impact of the United States blockade in the field of access to digital platforms for the exchange and socialization of knowledge." as well as "the need to articulate communication alternatives for the Latin American left".
According to a press release sent to the Cuban News Agency, the text was signed by Graciela Ramírez Cruz, editorial chief of the Latin American Summary in Cuba, and Ariel Terrero, general director of the José Martí International Institute of Journalism.
According to the document, the IIPJM is currently developing the project "Aula Virtual de Periodismo", in order to give continuity to its program of improvement for journalists from Cuba and Latin America in emergency contexts, such as the one caused by the current COVID-19 pandemic.
Likewise, the initiative seeks "in conditions of the new normal, to multiply the scope of courses and workshops, by promoting distance education in conjunction with face-to-face education."
Constituted by the Union of Cuban Journalists (UPEC) in 1983, the IIPJM works on the generation of the "conditions for the assembly of a quality online teaching system, in accordance with contemporary trends", as well as on "the strengthening of their presence on the Internet and on social networks".
It is about "reaching audiences more effectively and socializing tools and knowledge that allow accompanying the efforts of the country - and the region - in the proper approach to the most diverse contemporary issues," adds the text of the agreement.
By assessing the significance of the "Virtual Journalism Classroom", Latin American Summary recognizes its ability to multiply participation in interdisciplinary academic programs, prepare professionals in the sector in the treatment of events and processes, in addition to facilitating access to information and knowledge about the Cuban Revolution.
According to the agreement, Summary Latin America is also committed to strengthening the presence of the IIPJM on the Internet and on social networks "as indispensable ways to position its program for improvement, including distance education." (ACN)