Thursday, April 29, 2021
Open call for the 2022 Casa de las Américas Literary Award
---
---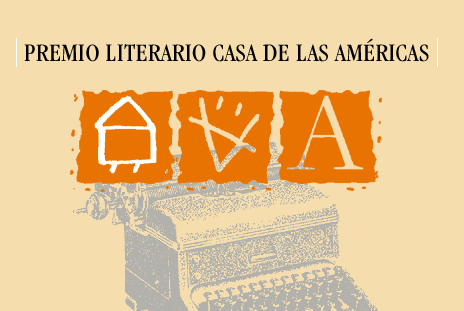 Havana, Apr 29 - After the delivery corresponding to 2021 was canceled, due to the COVID-19 pandemic, the Casa de las Américas convenes, for the year 2022, the LXII edition of its Literary Prize.
On the date of the 62nd anniversary of its foundation, the renowned cultural institution announced the bases of the contest, the oldest of its kind in the continent and which, according to the prominent intellectual Jorge Fornet "has been a reflection of history and culture of Latin America and the Caribbean".
According to the information published on its official website La Ventana, on this occasion unpublished works in Spanish in the genres of novels, poetry and essays of historical-social theme may compete, considering as unpublished even those that have been printed in no more than the half.
In novels and poetry, only Latin American, natural or naturalized authors may participate; while for the essay award on a historical-social theme, authors from any other origin may also compete, with a book on Latin America or the Caribbean, written in Spanish.
No author may send more than one book per genre, or participate with a work in the printing process, even if it is unpublished, or that has obtained a national or international award or has chosen it until the Casa de las Award has been ruled Americas.
Neither will they be able to participate in a genre in which they have already obtained this Award, in any of the four previous years; and a single and indivisible prize will be awarded for each genre consisting of $ 3,000 or its equivalent in the corresponding national currency, and the publication of the work by the Casa de las Américas.
Mentions will be awarded if the jury deems them necessary, without implying remuneration or editorial commitment on the part of the Casa de las Américas.
The works will be signed with a pseudonym and the institution reserves the right to publish what will be considered the first edition of the awarded works, up to a maximum of 10,000 copies, even if it is a co-edition or co-edited reprints.
Such right includes not only obvious economic aspects but all the graphic and other characteristics of the aforementioned first edition; and in agreement with the authors, the House will promote the circulation of the award-winning books in digital format.
The authors must send their works digitally, in pdf format, accessing the platform http://premiocasa.cu, and the works will not exceed 500 pages in any case.
According to the publication, the admission period will close on October 31, 2021 at 12 p.m., Havana time; the awards will be announced on January 28, 2022; and the breach of any of these bases would lead to the invalidation of the award.
On the date of celebrating a new anniversary of the institution, the Casa de las Américas Award volume was presented at the Casa. Memoria 1960-2020, a delivery organized by Inés Casañas and Jorge Fornet that includes the entire history of the contest, from its origins to today. (ACN)