Friday, April 30, 2021
Cuba remains willing to help other nations with anti-COVID-19 vaccines
---
---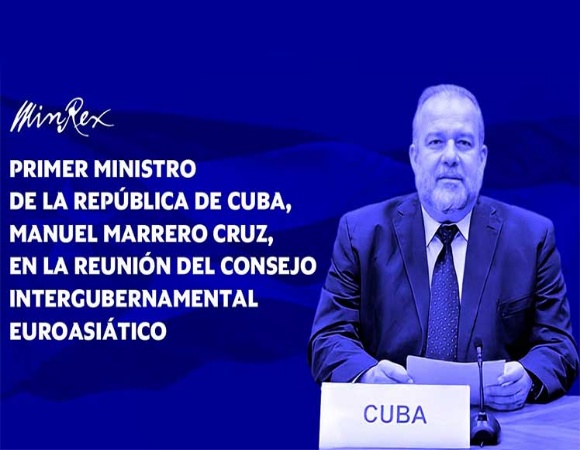 Moscow, Apr 30.- Cuban Prime Minister Manuel Marrero reiterated today the island's willingness to support the member states of the Eurasian Economic Union (UEE) in confronting COVID-19 with their vaccines.
During his virtual speech at the meeting of the Eurasian Intergovernmental Council, based in the Russian city of Kazan, Marrero stressed that this aid can also lead to a strategic line of cooperation between the Caribbean nation and the bloc.
He stated that the levels of incidence of the pandemic, the high prices in the commercialization of vaccines and the current rate of immunization, indicate that it will take 21 years to immunize the entire world population.
He stressed that the vaccine candidates developed by the Finlay Vaccine Institute and the Center for Genetic Engineering and Biotechnology, both from Cuba, have so far proved to be effective against the new SARS-CoV-2 coronavirus strains detected globally.
Phase III clinical trials with the Soberana 02 and Abdala vaccines go smoothly. The levels of antibodies they generate have been shown to be on the same level as or higher than other candidates, he said.
The Cuban prime minister assured that the Cuban nation has the capacity to produce a large number of vaccines and is scheduled to become one of the first states in the world to immunize its entire population.
Marrero thanked the invitation to the conclave, led by the Prime Minister of Kazakhstan, Askar Mamin, whose country currently chairs the UEE, and by his Russian counterpart, Mijael Mishustin, in charge of the forum's host nation.
Senior representatives of the UEE member states also participate: Belarus, Armenia and Kyrgyzstan, as well as Moldova, Uzbekistan and Cuba, the last three with observer status.
On the Cuban side, the Cuban ambassador to the Russian Federation, Julio Garmendía, who is appointed by his Government as permanent representative to the Eurasian Economic Commission, attends in person. (Text and photo: PL)