Monday, May 3, 2021
Lula will exchange opinions with leaders of different political tendencies
---
---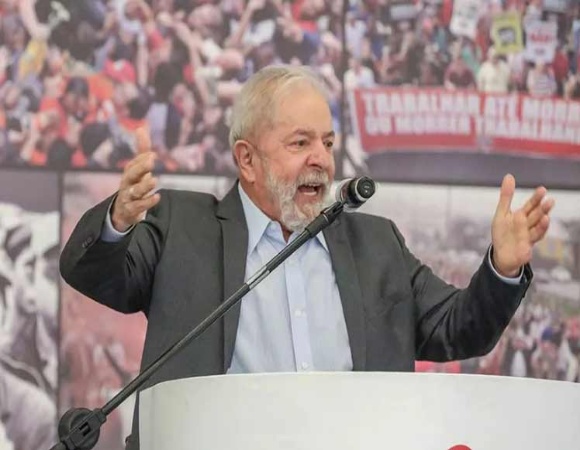 Brasilia, May 3.- Former President Luiz Inácio Lula da Silva will meet from today on a series of meetings with leaders of different political tendencies, in the midst of COVID-19 that claimed more than 400 thousand deaths in Brazil.
Lula in Brasilia will have a week of reunions with political forces orphaned by the failure and abandonment of any leadership perspective by the current government of Jair Bolsonaro, the renowned sociologist Emir Sader reported in his column on the Brasil 247 portal.
He comments that the founder of the Workers' Party (PT) is not an alternative for the left, nor for the forces of the center and right.
Lula is the alternative for Brazil, as a country, as a nation.
Sader specifies that the former labor leader will exchange opinions with leaders of organizations from the left, center and right, with some of whom he governed and others disoriented, seeking a horizon for their parties.
He explains that more and more opinion formers, some of whom were previously frantically anti-PT, such as Reinaldo Azevedo and Felipe Neto, adhere to Lula as the only prospect of reconstruction of the country, in the face of the humanitarian, economic, social and political catastrophe in which is Brazil.
As some recognize, it is not possible to compare what the former union leader represents for the country and what Bolsonaro can represent, the columnist indicates.
He argues that the latter came to destroy what was built and there was still democracy, state, political credibility of the presidency, minimally harmonious coexistence between the three powers of the Republic.
It destroyed, he continues, what still remained of the economic process, through erratic positions, between privatization and the squandering of state agencies.
For Sader, in the midst of the pandemic it becomes more evident that the current government has nothing more to give to the country, no matter where you look.
What remains is the support of the lumpen bourgeoisie, which is only interested in the liquidation of state companies at cheap prices, and evangelical fanatics, he assures.
He adds that if Bolsonaro tries to dismantle the State, the former president represents the possibility of rebuilding it, of recovering his legitimacy before the Brazilians.
It is in this scenario that Lula appears not as an alternative from the left, not as an alternative for a group of political forces, but as the only alternative for the reconstruction and salvation of Brazil, the sociologist points out.
After the Supreme Court annulled his sentences, the former president regained his political rights and could run as a candidate for power in the 2022 elections. (Text and photo: PL)