Tuesday, May 4, 2021
US blockade affects Cuban access to websites and technologies
---
---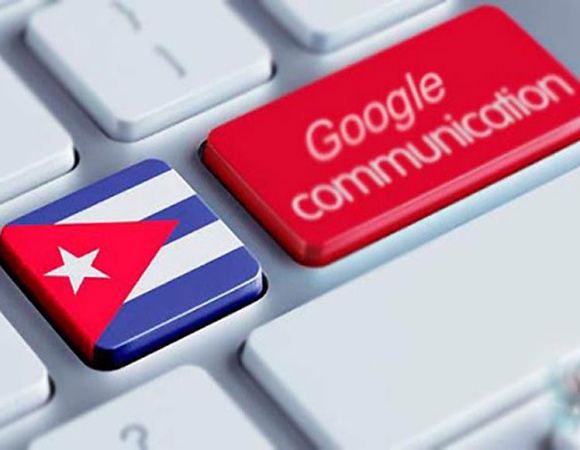 Havana May 4 - Videoconferencing platforms such as Zoom allow international organizations today to hold online events during COVID-19, but it is difficult for Cuba to participate because this and other tools are forbidden due to its American origin.
The same is the case with Cisco Webex and more than 50 limited websites as part of the blockade that the United States maintains against the Caribbean nation for more than six decades.
This was reflected in a recent report by the Cuban Ministry of Communications (Mincom), which denounced that these unilateral measures prevent the island from attending distance courses and participating in online appointments.
In addition to the restriction on the use of Information and Communication Technologies (ICT), Cuba has not been able to access computer tools (such as flash, toolbook, mediator), essential for multimedia production.
In fact, between April and December 2020, the siege of Washington prevented the use of 18 Google tools (including Open Source, Web Designer, Doodles, Store, Business, Google for Education).
Recently, a delegation of Cuban legislators was unable to participate on equal terms in the Seventh World Conference of Young Parliamentarians due to the Zoom blockade.
Representatives of Cuba have denounced this situation in multilateral forums and friends of the Caribbean country, such as the Argentine political scientist Atilio Borón, have ruled out the use of communication platforms that yield to the regulatory sanctions of the United States government.
On the other hand, the websites of Adobe, Xforce, Nvidia, Norton Antivirus, among others, remain prohibited for users of the island.
Likewise, access to the domains of US e-commerce such as Ebay is not an option for people who are in the Caribbean nation.
Due to this hostile policy, the economic damages and losses to Mincom exceed 65 million 493 thousand dollars between April and December 2020, the report refers.
In addition to the technological blockade, this figure is influenced by the limitations of supplies and equipment produced under license or using North American components.
The ministry adds the monetary-financial effects and the income not received from the export of services due to the limitation of foreign suppliers in making contracts for fear that their company will be sanctioned.
However, Cuba has made progress in the computerization of society with notable changes in recent years, especially with regard to connectivity, massive use of ICT, internet access and digitization of processes, among other services.
Recently, the Prime Minister, Manuel Marrero, recognized these advances in the sector and urged to promote the use of information and communication technologies with a view from science and innovation.
The head of the Cuban Government referred, among the work objectives for this year, to the expansion of broadband and digital television, the defense of national cyberspace and a secure communications system.
In addition, Cuba focuses its strategy on perfecting electronic commerce, control of the radioelectric space, as well as computerization and internal transformations. (Text and photo: PL)