Tuesday, May 4, 2021
Bruno Rodríguez thanks international solidarity in the midst of COVID-19
---
---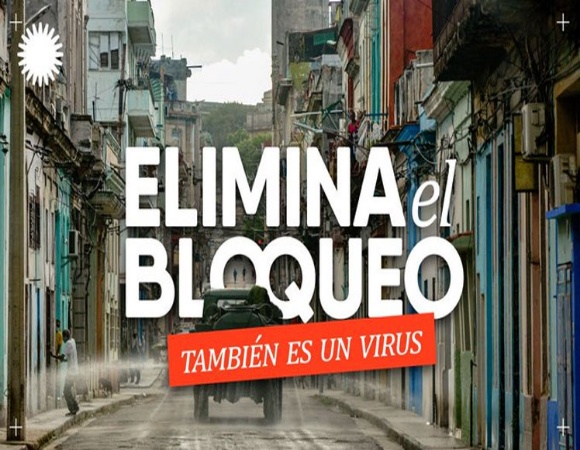 Havana, May 4 - The Minister of Foreign Affairs of Cuba, Bruno Rodríguez, today thanked those who from different parts of the world, amid the impact of the US blockade and the COVID-19 pandemic, send aid to the Caribbean country.
Through his official Twitter account, the Foreign Minister also expressed gratitude to those Cubans living abroad who support their families.
This country recently received the first batch of the 120,000 kits of syringes and needles donated by Cubans settled in Panama, in order to support vaccination against COVID-19.
Similarly, those living in the United Kingdom sent 144,000 of these materials to Cuba to support the immunization campaign.
Meanwhile, the Juan Gualberto Gómez Association of Cuban Residents in Toronto, in Canada, prepared a donation with artificial respiration ventilators, general anesthesia machine, hospital beds, wheelchairs, orthopedic equipment, gynecology, clinical laboratory, urology, pediatrics, among other articles.
According to official sources, there are solidarity organizations, such as the German Cuba Sí, with a history of helping the island, and all their actions are precisely to break the blockade imposed by the northern country.
According to the first vice president of the Cuban Institute of Friendship with the Peoples, Noemí Rabaza, they do so through projects, for the benefit of sectors such as agriculture, and the shipment of containers, mostly aimed at public health, with an accompanying constant to the Revolution.
The economic, commercial and financial blockade is considered a massive violation of human rights and the main obstacle to the development of the Caribbean nation, with accumulated damages in six decades exceeding 144 thousand 413 million dollars. (Text and photo: PL)