Tuesday, May 4, 2021
Camagüey calls to reinforce control due to increase in COVID-19 confirmed cases
---
---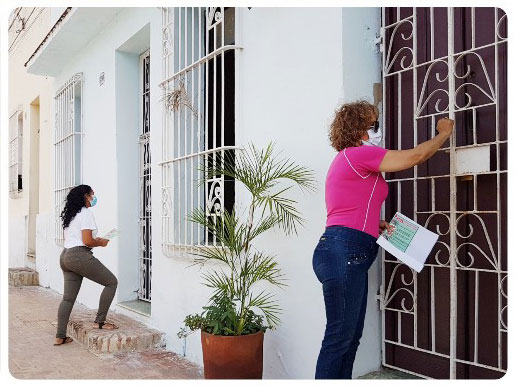 Camagüey, May 4 - The municipalities of Florida and Camagüey are ratified with the highest incidence rates of COVID-19, when figures are reported in those demarcations above the provincial average, followed by Vertientes, where new confirmed cases were registered in recent days.
In the usual meeting of the Provincial Defense Council, the Public Health authorities ratified this Monday that the trend of increasing numbers confirmed with the disease and the contacts derived from them continues.
Ariel Santana Santiesteban, president of said command body, insisted that greater control over discipline must be exercised, fundamentally in workplaces where a greater number of people converge throughout the day.
In addition, he urged the local authorities to reinforce the attention to the isolation centers to closely watch over all the needs that both patients and health and service workers may have.
On the other hand, the Provincial Evacuation Commission ratified that there are sufficient capacities in the activated isolation centers to accommodate the cases that demand it, and so far some 500 isolated people remain in them, including healthcare personnel, and more than one hundred international travelers. (Text: Elianis Cutiño López / Radio Cadena Agramonte) (Photo: Miozotis Fabelo Pinares / Radio Rebelde)