Tuesday, May 4, 2021
United Nations will analyze current challenges in the face of COVID-19
---
---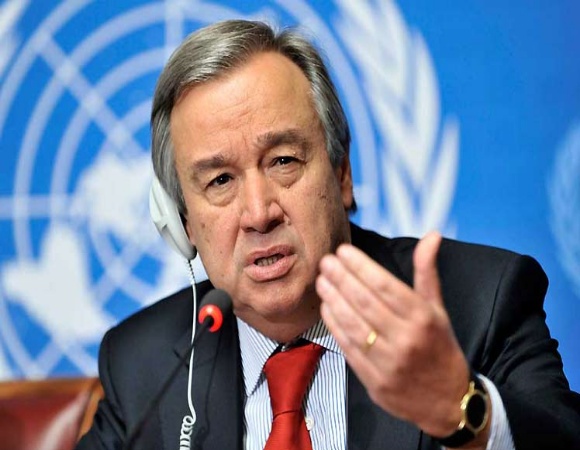 United Nations, May 4 - The Secretary General of the UN, António Guterres, will hold a virtual meeting today with heads of the organizations of the United Nations system to address the challenges facing the organization on the global stage.
As announced by his deputy spokesperson, Farhan Haq, this meeting of the board of chief executives will serve to reflect on current global issues, with special emphasis on the health crisis caused by the COVID-19 pandemic.
They will also address the opportunities and challenges facing the multilateral body's system, with a focus on responding to the pandemic, as well as risks to human rights, biodiversity and climate action, the spokesperson said.
The global economic prospects and the deepening of inequalities will be other issues to be discussed, he added.
Likewise, the members of the UN chief executive board will participate in a specific debate on the root causes of conflict, in the context of a comprehensive prevention agenda.
As Guterres stressed repeatedly, the COVID-19 pandemic is the greatest challenge facing the multilateral organization since its founding 75 years ago.
But since this global crisis began at the beginning of 2020, no element of the multilateral response has gone as it should, the secretary-general pointed out last month at the Forum on Financing for Development of the United Nations Economic and Social Council.
Faced with such a situation, the Portuguese diplomat demanded urgent measures to achieve a better response to the health crisis. (Text and photo: PL)