Thursday, May 6, 2021
Cuba with three athletes in pre-Olympic wrestling tournament
---
---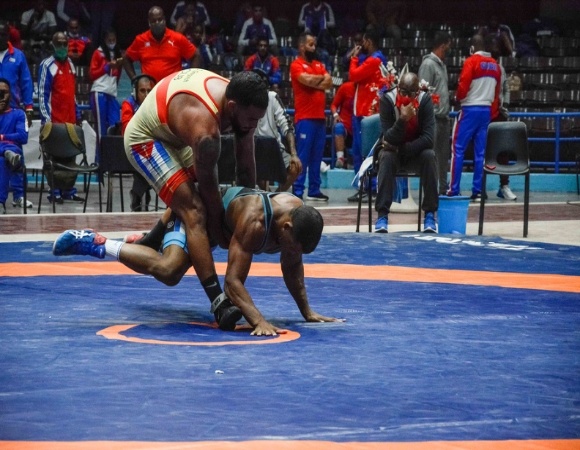 Havana, May 6 - With the presence of three Cuban athletes, the world pre-Olympic wrestling tournament that hosted in Sofia, Bulgaria begins today, where the last places of that sport will be distributed to the summer event in Tokyo.
Athlete Reineris Andreu, of 57 kilograms (kg), and Yurieski Torreblanca (86 kg), debut Thursday in the first competitive day; while tomorrow the female Milaymis Marín (76 kg) will do it.
They will be the representatives of Cuba in a contest to which they will go with the objective of raising the quotas to 15 towards the fight under the five rings.
The route of these fighters included a previous preparation base in Italy, and from there they traveled to the headquarters of the last qualifying chapter of this combat discipline.
These three exponents of freestyle will participate in the strong event with the goal of taking one of the two places that each division grants to the nearby Olympic Games, a task that will not be easy at all, but it is possible to achieve.
So far, the Caribbean nation has insured 12 tickets to the fair with a stage in the Japanese capital: six in the Greco-Roman mode, three male libristas and an equal number of females.
Among the Greek fans stand out Mijaín López (130 kg), who will go in search of his fourth title at that level and make history as the only one with four gold medals in the fight, and Ismael Borrero (67 kg), who will try to add his second gold medal after the one conquered in Rio de Janeiro 2016. (Text and photo: ACN)