Thursday, May 6, 2021
Díaz- Canel congratulates the rector of the University of Havana
---
---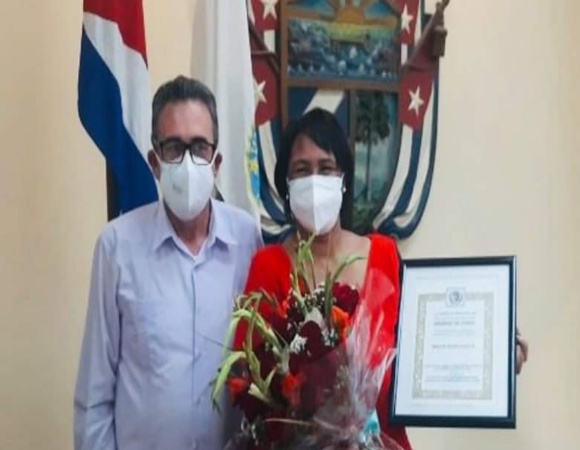 Havana, May 6 - Miguel Díaz- Canel Bermúdez, President of the Republic of Cuba, congratulated today via Twitter the rector of the University of Havana (UH), Dr. Miriam Nicado, after receiving this Wednesday the status of Academic of Honor of the Academy of Sciences of Cuba (ACC).
"Congratulations, a well-deserved recognition of your scientific work and your support for the promotion and development of innovation from the universities # SomosCuba, " the president tweeted.
For her exceptional service to the development of science, the also deputy to the National Assembly of People's Power received the status from the hands of Dr. Luis Velázquez Pérez, president of the ACC.
During the tribute, the rector of the UH thanked the high decoration and expressed that being part of such an excellent group of professors, of scientific personalities in Cuba, is a pride and a joy.
Being a member of the Cuban Academy of Sciences is a high commitment with the entire academy, with all scientists, with all the people, who expect us to contribute and transform every day what the country needs to transform, emphasized Nicado. (Text and photo: ACN)