Friday, May 7, 2021
Vertientes welcomes productive work and recognition of local farmers
---
---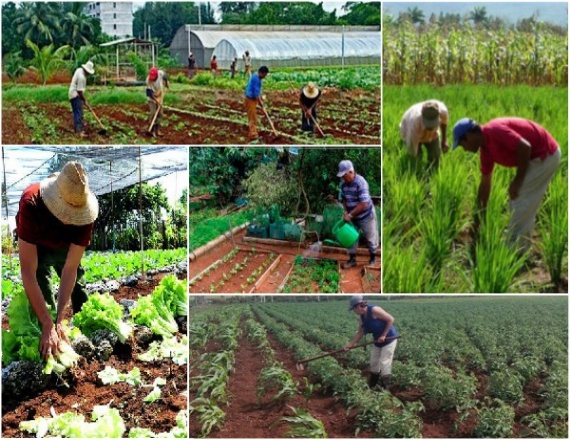 Camagüey, May 7 - The Eduardo R. Chibás Agricultural Production Cooperative of the southern municipality of Vertientes, in Camagüey, will host today a productive work and recognition of farmers, in greeting to the six decades of the National Association of Small Farmers (ANAP).
Belonging to the AZCUBA Sugar Group, Eduardo R. Chibás holds the status of National Vanguard for several consecutive years, complies with the cane planting plan and also the food taxes contracted with the State and has one of the best livestock modules in the province.
Later, decorations will be awarded for May 17, Peasant's Day and date of foundation of ANAP, which include the delivery of the Antero Regalado and Romárico Cordero distinctions, the latter the most important received by outstanding small farmers in the province.
The ANAP in Camagüey will also grant the 60th Anniversary and the José Ramírez Cruz Special stamps, to a total of 20 affiliates who accumulate 20 years or more of work, and more than 25, respectively.
Another of the incentives that will be delivered will also be the Niceto Pérez Flag that deserves it, the Eduardo R. Chibás cooperative, from Vertientes, the Credit and Services Primero de Mayo cooperative, from the municipality of Minas, and the Victoria de Girón CPA, located in Camalote, belonging to that of Nuevitas.
Vertientes will receive the status of Provincial Vanguardia municipality, while those of Jimaguayú, Camagüey, Minas and Nuevitas will be awarded diplomas as the most outstanding in the emulation by May 17.
The farmers of Camagüey are preparing to increase food production this year based on the needs of local self-sufficiency and import substitution, stimulated at the moment by the measures agreed to favor their work in agriculture, in order that the region and the country achieve food sovereignty. (ACN) (Photo: File)