Friday, May 7, 2021
The United Nations System invites to endorse peace in Colombia
---
---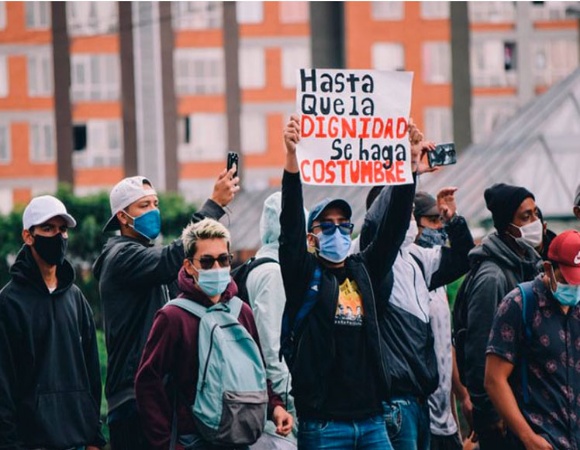 Bogotá, May 7 - The police violence against the peaceful mobilizations in Colombia continues as it happened last night and during the first hours of today, in the face of such a panorama, the United Nations System invites to endorse peace.
After the events of the last week with a balance of more than thirty deaths, dozens of disappeared and hundreds of wounded, acts of violence and disproportionate use of force against the protesters, the UN called on the government to avoid such a scenario.
In a statement, he called on the country's authorities to guarantee the right to freedom of peaceful assembly and to protest, and insisted that any action by the security forces must fully observe the protection and respect for human rights.
The Peace Agreement signed in 2016 offers elements to regulate these guarantees and strengthen citizen participation, the text states.
Likewise, it highlights the importance that the protests are carried out in a peaceful manner and condemns any type of violent action, including sexual violence, acts against infrastructure and all those that violate human rights.
In this sense, UN Colombia calls for speed in the investigation, prosecution and punishment processes.
The multilateral organization likewise calls for guaranteeing free access to basic food supplies, the Medical Mission and humanitarian missions for the population that requires assistance in the midst of the pandemic and ensures that it will continue to support efforts in this direction.
It notes positively the invitation of the national government to hold dialogues with different sectors and hopes that these will be carried out in an inclusive manner and with a view to obtaining concrete results that can provide a peaceful solution to the current situation, it adds.
Likewise, it expresses its solidarity with the families and relatives of the people who lost their lives and with those who were injured, and invites Colombia to continue on the path towards peace and reconciliation. (Text and photo: PL)