Monday, May 10, 2021
Bruno Rodríguez denounces the impact of the U.S. blockade on food security
---
---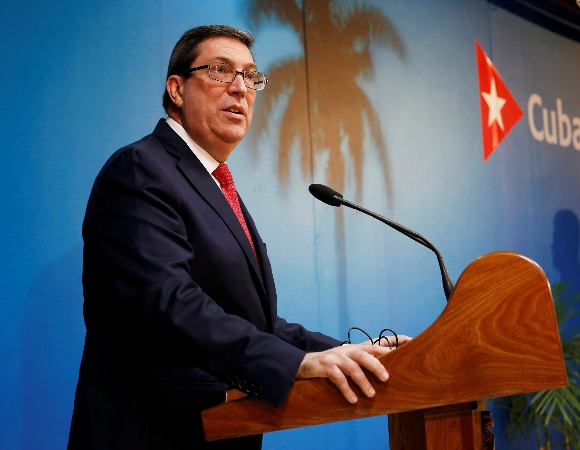 Havana, May 10. - Cuban Foreign Minister Bruno Rodríguez emphasized today that the US blockade is responsible for the effects on food security on the island.
Through his Twitter account, the headline mentioned that the WFP Global Update on COVID-19 report of the United Nations World Food Program also accuses the northern siege in this regard.
This genocidal policy that seeks to bend our sovereign will due to hunger and necessity must cease, added the Foreign Minister.
Recently, the Foreign Ministry reported that the US economic war on the agri-food sector on the island has caused an impact of more than 428 million dollars in the period between April 2019 and March 2020.
In fact, during an international solidarity meeting, the Vice Minister of Agriculture, Mauri Hechavarría, assured that the blockade, intensified by the Trump administration, is real, constitutes the main obstacle to agricultural development in agriculture and makes it difficult to achieve goals for the sustainable development.
Despite the rejection of the international community, this economic, commercial and financial siege has continued for more than six decades.
According to a report prepared by the Caribbean nation, the losses between April 2019 and March 2020 exceeded five billion dollars (five thousand 570.3 million) for the first time, even without accounting for the damages caused during the pandemic of COVID-19. (Text and photo: PL)